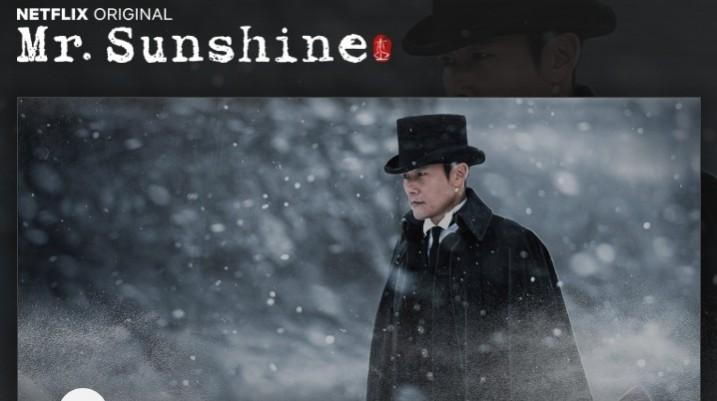 Ever since the stupendous success of Goblin and Descendants of the Sun, all eyes were on writer Kim Eun Sook's next project, Mr Sunshine. The tvN drama stars Lee Byung Hun, Kim Tae Ri, Yoo Yeon Seok, Byun Yo Han, and Kim Sarang. Kim is known for her hit dramas like Lovers in Paris, On Air, Secret Garden, A Gentleman's Dignity, The Heirs, DOTS, and Goblin. For Lee Byung Hun, Mister Sunshine would be his first drama since the record-breaking IRIS in 2009.
The first episode premiered on July 7 (also on Netflix) and was nothing short of a visual brilliance. The plot revolves around Korean-American soldier Capt. Eugene Choi (Lee Byung-hun), who is deployed to Korean region of Joseon to open up lines of trade in the peninsula.
Now, Eugene has a shady past back in his home country—where his family has been employed as slaves to a local aristocrat family and he loses his parents while trying to escape. He ends up in New York and struggles hard to become a navy officer.
Meanwhile, Ko Ae-shin (Kim Tae-ri) is orphaned at a young age but grows up to be a well-read young woman. While her guardians want her to pursue knitting, she prefers using the gun against Japanese colonists.
One key highlight of the drama is its breath-taking visuals. Shot perfectly with the Joseon aesthetics, Mr Sunshine truly appears to be a real treat for K-drama fans. The drama is also streamed simultaneously on Netflix to engage the global audience. In a recent press event, when asked about whether international audience can connect with the Korean history, the director said, "We want to talk about the people of that period ... Most nations have their own story about modernisation and invasions by outside forces. So the story has universal appeal."
According to Yonhap News, the first episode garnered 8.9 percent in viewership ratings and the second one 9.7 percent—higher than Goblin, which is considered as tvN's most successful drama till date.