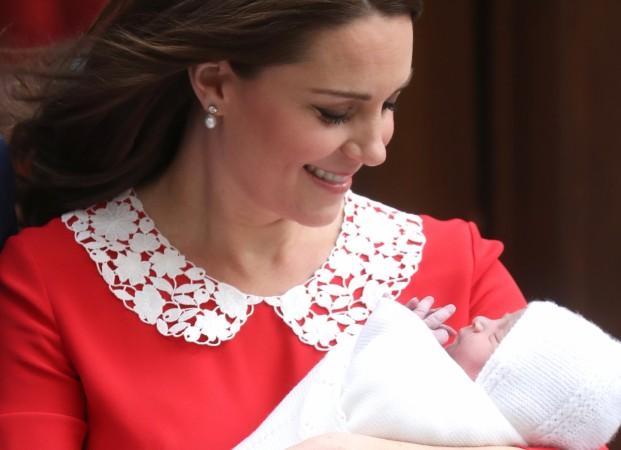 Prince Louis christening ceremony took place at The Chapel Royal, St James's Palace on Monday evening. Though Queen Elizabeth and Prince Philip skipped the event due to their busy schedules and back-to-back royal engagements, other members including Prince Charles with wife Camilla Parker, Prince Harry with wife Meghan Markle made it a grand affair. Louis' ceremony was presided by the Archbishop of Canterbury, the Most Reverend Justin Welby, who also officiated Prince George in October 2013 and Princess Charlotte in July 2015.
Here we bring you five important takeaways from the ceremony:
The Duke and Duchess of Cambridge have chosen two hymns, two lessons and two anthems for the christening of their son, Prince Louis: https://t.co/S5gVhCBHC6

— Kensington Palace (@KensingtonRoyal) July 9, 2018
An emotional tribute to Lady Diana!
Prince William and Kate made an emotional tribute to Lady Diana by playing a prelude on 'Rhosymedre' (composed by Vaughan Williams, the song was played at Prince Charles' and Princess Diana's wedding in 1981) during the processional. According to Kensington Palace, The Duke and Duchess of Cambridge chose two hymns, two lessons and two anthems for the christening ceremony.
The guests were served a 7-year-old cake!
After the ceremony, a private tea party was hosted at the Clarence House where Kate and William's wedding cake were served.
As per British tradition, couples often save the top tier of their wedding cakes for such occasion. William and Kate also served their wedding cake at the christenings of their older children Prince George and Princess Charlotte.
Kate stole the show with her floral headpiece!
Over the years, Kate Middleton has slowly evolved into a true royal. Clad in a cream-coloured Alexander McQueen dress, Kate's white floral headpiece—designed by Jane Taylor—has truly amused the fans.
Dubbed by fans as the Cinderella's headband, the beautiful embellishments laced with flowers was a beautiful blend of vintage and modern style. She surely has kickstarted a new trend of chunky headbands.
Prince Louis' Godparents are here!
Ever since the royal family announced the christening ceremony, betting sites have been making their odds on Louis' Godparents. According to Ladbrokes, William and Harry's former assistant and nanny Tiggy Pettifer and William's outgoing private secretary Miguel Head were the favourites and is listed at 2/1 and 5/4 respectively.
And finally the names were revealed—Lady Laura Meade (James Meade's wife. James is godfather to Princess Charlotte), Hannah Carter (Kate's close friend) and Harry Aubrey Fletcher (William's close friend).
A sweet gift from uncle Harry!
The Duke of Sussex gifted the first edition of A.A Milne's classic book, Winnie-The-Pooh, for his nephew. Harry loved reading bedtime stories with his mother Diana. Harry also has plans to set up a little library of first editions for Louis, Charlotte and George.