Madhya Pradesh Chief Minister Shivraj Singh Chouhan on Friday, June 9, announced that he would sit on an indefinite fast in the state capital of Bhopal from Saturday, and listen to the problems of people there.
This looks like his method of damage control following protracted farmer protests in MP, which only gained momentum and violence following the killing of five protesting farmers in police firing in Mandsaur on Tuesday, June 6. The death toll in the firing rose to six on Friday as one of the farmers injured in the incident succumbed in hospital.
Chouhan's gambit
The MP chief minister has had a farmers' protest on his hands for quite some time — from the beginning of this month, to be more specific. However, the Mandsaur incident made matters much worse for him and his state administration, who now stand to be labelled "anti-farmer" and "anti-poor" if they do not take proper action.
Perhaps that is what has spurred Chouhan to sit on a fast. "I will sit at Dussehra Maidan in Bhopal from 11 am tomorrow. People may come and discuss things with me. I will fast to bring about peace," he told reporters on Friday.
He also seemed to be taking the line several other BJP leaders had taken, that of blaming the Congress. "Negative elements will be dealt with strongly. Establishing law and order is our priority. Some people have handed over stones to youth," the BJP leader said on Friday, without actually naming the Congress.
Congress on the docks
Meanwhile, some Congress leaders have been accused of instigating violence in MP. Some of those accusations seem substantiated as well, with videos emerging of they instigating protesters to turn violent.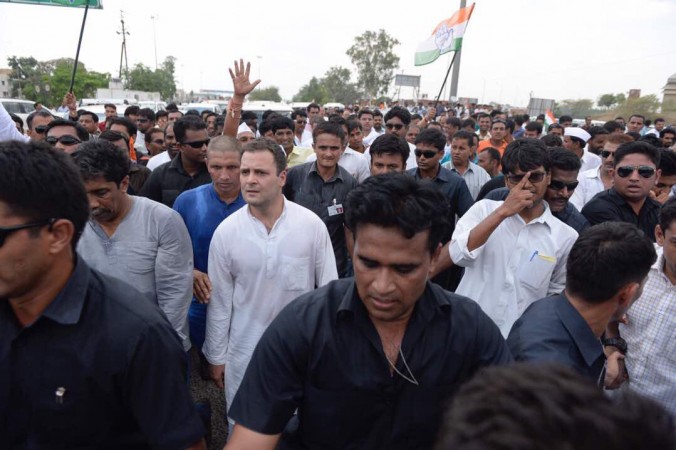 This episode may seriously dent the prospects of the Congress to project itself as a "pro-farmer" political party, something Rahul Gandhi had worked quite hard for just a day ago. He had been put in protective custody, and initially refused to seek bail, before he was freed and met the kin of the deceased farmers.
Those efforts seemed all for nought as videos emerged of Congress leaders instigating violence in MP, several parts of which have already seen paramilitary deployment and imposition of curfew.
Watch this video of Congress leader Shakuntala Khatik instigating people to burn down a police station: