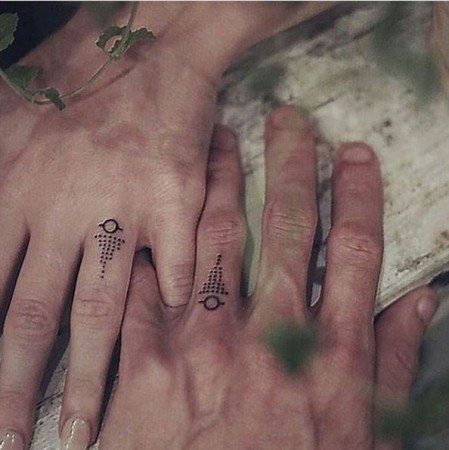 Not a fan of engagement and wedding rings? This might just be your thing then. When cricketer Zaheer Khan and actress Sagarika Ghatge got engaged on April 24 after dating for a while, the pair's fans celebrated the news and wished the duo, but we couldn't help but notice Sagarika's engagement ring that she held up for the camera.
The world first got a whiff of the relationship when the couple attended Yuvraj Singh and Hazel Keech's wedding ceremony together.
The Delhi Daredevils captain and the Chak De actress made the news official via their official social media handles. While Zaheer posted a picture of the duo on Twitter with a caption: "Never laugh at your wife's choices. You are one of them !!! Partners for life. #engaged @sagarikavghatge," Sagarika too announced the happy news on her social media account with a photo that was captioned: "Partners for life !!! #engaged @ImZaheer."
While Zaheer and Sagarika chose the conventional way and made their relationship official with a stunning sparkler, more and more couples these days are instead opting for rather fun and new ways to get engaged – matching tattoos being one of them.
The trend caught up when Beyonce and Jay-Z flaunted their tattoos on their ring fingers. The A-list celebs have the Roman number four tattooed on their fingers that not only denotes both their birth dates – September 4 and December 4 – but also signifies the date they got hitched, which was April 4, 2008.
Actor and comedian Dax Shephard also has a tattoo of a bell on his ring finger in honour of his wife Kristen Bell. "I don't like wearing jewellery, but I felt obliged to warn all the men that I'm taken. So, I thought a tattoo would be fitting. And her last name conveniently is an object I could tattoo. And there's little letters in there," he explained when he appeared on the Ellen Degeneres Show in 2014.
The latest celeb to join the bandwagon was Victoria's Secret model Behati Prinsloo when she got engaged to Maroon 5 frontman Adam Levine. The model has three vertical dots tattooed on her ring finger.
There are a variety of designs and patterns that one can get tattooed instead of wearing engagement rings and wedding bands. They not only look fun and quirky but also often signify something that is close to the couple's heart. While some couples get each other's initials or birthdates, there are others who have names of the place they first met in or just something that they both are fond of.
Here are a few examples that may inspire you and your partner to get inked.