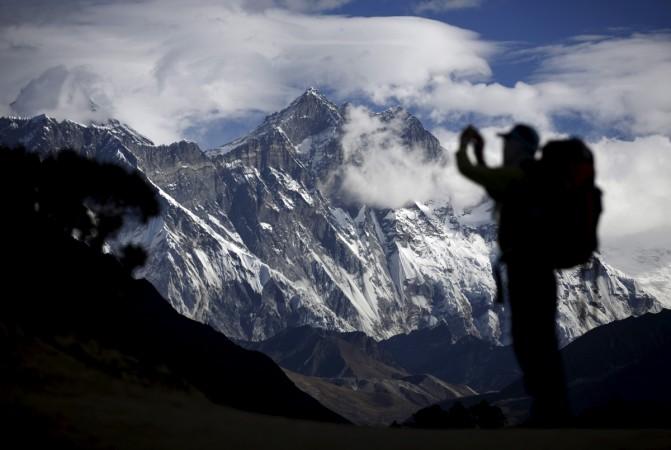 Instagramming those glorious Mount Everest peaks and recording videos of the snow-capped mountains is set to become easy and fun. Nepal is likely to create a free WiFi zone at the base camp of Mount Everest to facilitate communications from the world's highest mountain.
Google Executive Daniel Fredinburg Killed in Mount Everest Avalanche
The effort is being made mainly to aid rescue efforts in case of any contingencies. The Mount Everest base camp, which is located at the height of 5,360 metres (17,600 feet) will soon offer free WiFi services to the mountaineers set to climb the Everest.
Reports state that some restaurants and hotels which are at the base camp offer the users WiFi. However they are provided at a rate of up to $5 (Nepali Rs 537) per hour. According to tourism entrepreneurs, Nepal's telecom service providers have extended mobile and landline services at the base camp. However, using mobile phones at the Everest is still a distant dream, the Hindustan Times reported.
A mountaineering news portal, Himalayanglacier, said that WiFi becomes more expensive as one ascends towards the camp, along with other essential services such as food and lodging.
"You can buy credits amounting to ½ GB of internet from Everest Link at around $8 in a place called Machermo. Once you reach the base camp, purchasing WiFi comes at a very high cost of around $5 per hour...," the news portal states.
The chairman of state-run Nepal Telecommunications Authority (NTA), Digambar Jha, on Wednesday said that the regulator has plans to set up free WiFi zones along the trials of Lukla-Everest Base Camp area and Annapurna Base Camp.
"We will expand this service in other areas too," Jha said. He added that the free WiFi service on the base camp will operate on the "Okumura Model", which uses low-cost optical fibre cables for high-speed Internet. He added that special optical fibres will be used while setting the WiFi connection, which are resistant to icefall and extremely cold weather.
"We have already discussed the project with the International Telecommunication Union, and they are also positive about providing such facilities," he added.
Jha said that the initiative will also help boost tourism to the area as the tourists and other users can send pictures, videos and messages to the world because of the WiFi service.