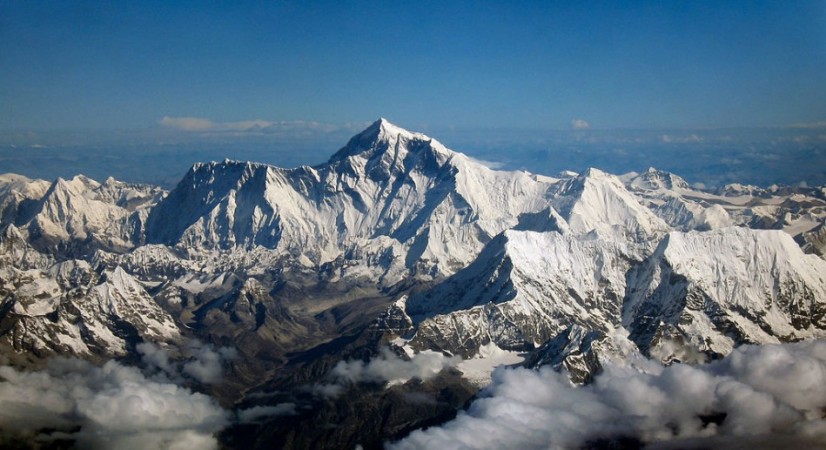 Indian couple Tarakeshwari and Dinesh Rathod, both Maharashtra Police constables, finally fulfilled their dream of scaling Mount Everest -- the tallest peak in the world – together on May 23.
According to IANS, Tarakeshwari and Dinesh Rathod, both aged 30 years, became the first couple to scale Everest after constable Rafiq Shaikh of Aurangabad became the first Maharashtra policeman to reach the summit of the world's tallest peak.
The couple, who tied the knot in 2008, delayed parenthood to fulfil their dream. They were quoted by the agency as saying that they became the first Indian couple and first security personnel couple to reach the top of Mt Everest.
"We committed that we will not give birth to a child until we climb Mt Everest," Rathod said, pleased at having achieved their goal and happy to share the news with the world.
"With pride now, we want to become parents," Tarakeshwari was quoted as saying.
Adding that they were overjoyed on reaching the top, Rathod apparently said that they were saddened when they heard about the three Indian nationals from West Bengal who lost their lives during the climb this season.
IANS reported that the Rathods had climbed other peaks including the highest peak in Australia. They had also organised various sky diving and other mountain related expeditions before joining police service in 2006.
The couple took permission to climb Everest in 2015 but postponed their plan due to the earthquake.
Two Nepali Sherpas, Furba and Fushemba, accompanied the couple in their climb. The trip was organised by Makalu Adventure.
Mohan Lamsal of Makalu Adventure, that organised the trip, was quoted by the agency as saying that such kind of attempts will help build trust between India and Nepal.
More than 70 Indians have scaled Mt Everest successfully this season.