American network carrier Sprint last weekend successfully conducted a test-run of its upcoming new Gigabit LTE service in New Orleans. It intends to provide high-speed internet up to a staggering 1 Gigabit per second, 10 times faster than current LTE-A standards.
Besides Sprint, chipset maker Qualcomm and mobile vendor Motorola also participated in the event. What's interesting was Sprint confirmed using Moto series phone with the latest Snapdragon 835 to demonstrate the Gigabit LTE internet speed.
Also read: MWC 2017 Highlights: Top 9 Android smartphones launched at Barcelona event
Initially, many thought the demo-model might be the Moto Z (2016) with new Qualcomm CPU, but on closer observation, the Motorola phone had a completely different design language. It has oval-shaped physical home button-cum-fingerprint sensor similar to the Moto G5 Plus, but the former looked bigger and bit rectangular. It looked like a slim brick in stature and the back was covered to maintain secrecy.
Further, Motorola's CVP of Global Product Development Shakil Barkat, who was present at the Sprint event, said that the company, after several years of testing, has succeeded in incorporating three-carrier aggregation and 256-QAM capabilities alongside four MIMO antennas into a compact structure of smartphone and intends to release new mobiles with these specifications later this year, Wireless Week reported.
This apparently has led many to believe that the demo-phone might indeed be the Moto Z (2017) series phone.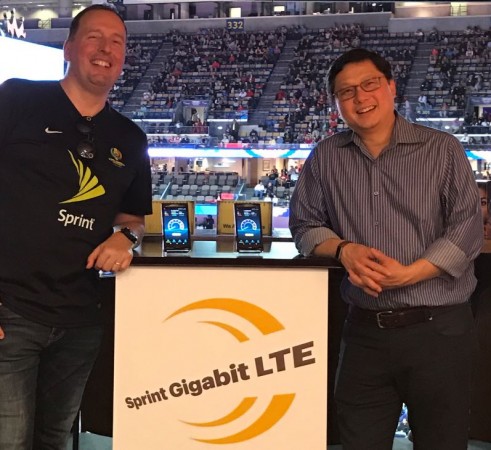 Once launched, it will be the third phone-brand after ZTE Gigabit and Sony Xperia XZ Premium to support Cat. 16 LTE modem, that support 1gbps internet speed, compared to current Cat. 9, which offer close to 450mbps speed.
Watch this space for latest news on Motorola and Sprint.