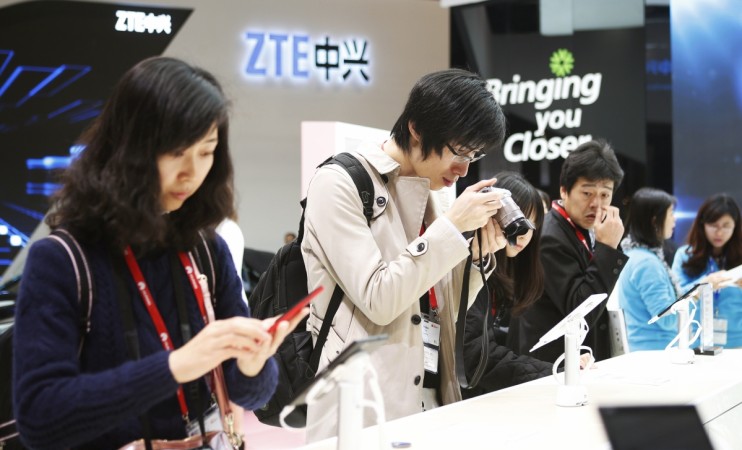 As promised, Chinese telecommunication major ZTE launched Gigabit, the world's first 5G network compatible phone, on the eve of Mobile World Congress (MWC) 2017 in Barcelona.
As the name suggests, ZTE Gigabit phone users will be able to stream video content or download files with astronomical 1gbps speed. It's Qualcomm-made Snapdragon 835 processor comes with advanced X16 LTE modem that uses 4x4 MIMO (Multiple Input and Multiple Output) wireless antenna technology and 256-QM modulation to achieve ten times faster internet connectivity compared to current LTE standards.
Also read: MWC 2017: Samsung officially reveals Galaxy S8 launch date; here's what you need to know about Galaxy S7 successor
"The introduction of the forward-looking smartphone, the ZTE Gigabit Phone, marks an important cornerstone for the 5G mobile era. The ZTE Gigabit Phone is revolutionizing connectivity with a new standard of download speeds, 1Gbps, bringing a qualitative leap to a new world of mobile experience by making 360-degree panoramic VR video, instant cloud storage, entertainment upgrades and fast cache of ultra Hi-Fi music and movies possible" ZTE spokesman said in statement.
Having said that, ZTE Gigabit owners will have to wait at least three more years to enjoy this kind of fast internet connectivity, as 5G network testing has just started in select regions. If all things go as planned, it is expected to get launched in 2020.
Also read: Nokia Innovation Day: 5G and IoT to usher smarter cities in India
Until then, users have to settle for Cat 9 LTE speeds, which offer close to 450mbps speed in select regions of the world. As of now, there is no word on ZTE Gigabit's price and release date.
Watch this space for latest news on ZTE and MWC 2017.