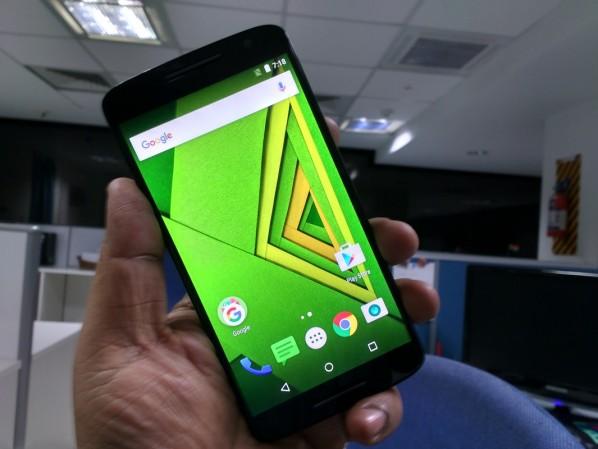 Last week, news broke that Lenovo-owned Motorola has released the much-awaited Android 7.1.1 Nougat to the company's 2015-series mid-range Moto X Play in India.
Motorola's website published a changelog of Android 7.1.1 update for the Moto X Play. But, very few device owners in the country have received the new Google mobile OS software so far, hinting, the company might have jumped the gun by posting the release notes before the release.
Furthermore, the company's official Twitter handle—'Moto India', which usually make such announcements, has not posted any messages with regard to the Nougat update for the Moto X Play.
Motorola released change-log of the Android 7.0 Nougat for the Moto G4 series in November 2016, but the actual software was released a month later in December.
We believe the Android Nougat update notification received by select Moto X Play owners are part of a soak test for feedback. Once the company is assured that the software is bug-free and fully optimised to run the device efficiently, it will roll-out the update to the public, which we believe will happen by this month end.
Here's the clinching evidence to prove it's Moto X Play Android Nougat soak test:
We checked into Motorola India's Software Update Live Tracker website and we found that the company has not officially released the update just yet.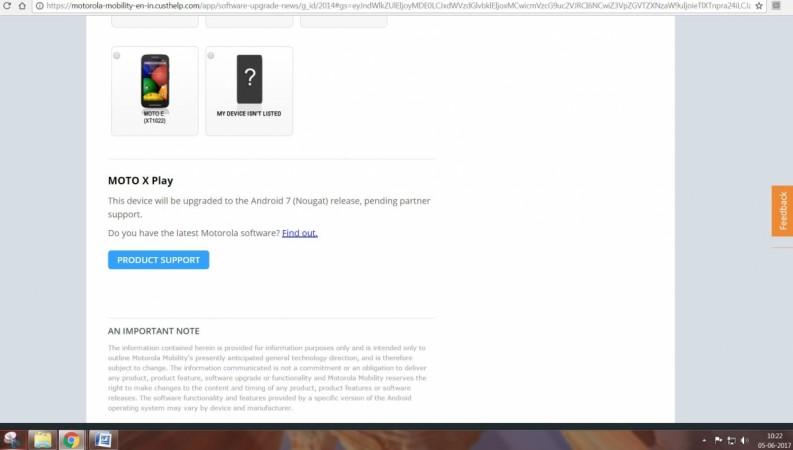 We have contacted Motorola India media spokesperson to confirm whether the Android Nougat update has been really released to the Moto X Play.We are yet to get the official reply and will update the news as soon as possible.
We are yet to get an official reply.
For those unaware, Motorola has skipped the original v7.0 update for the Moto X Play, instead, it will release more recent v7.1.1.
Android 7.1.1 Nougat will bring multi-window options, night mode, bundled notification, improved security update, and several other value-added features to enhance user experience.
Further, it will also come with May security update, enhanced power saving mode, improved background management, new user-interface features including app shortcuts, circular launcher icons, enhanced Live Wallpaper, profession theme-based Emojis, GIFs sharing on messages, and image keyboard support among others.
Watch this space for latest updates on Motorola products and Google Android Nougat release schedule details.