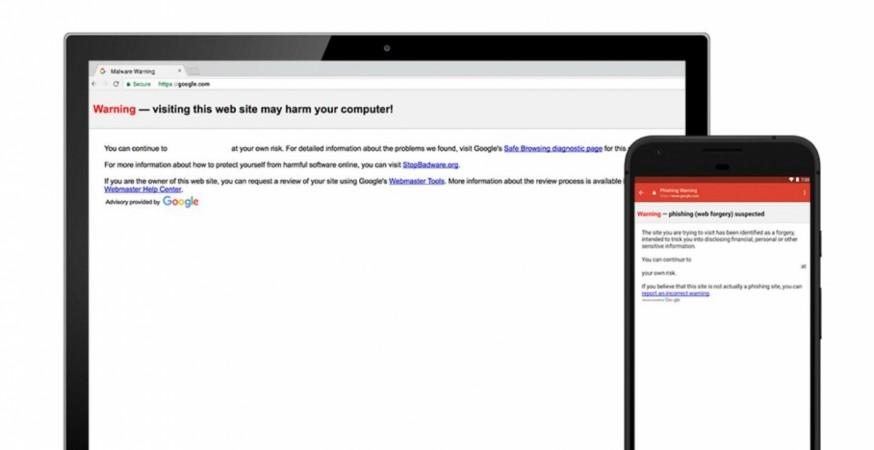 Search engine giant Google has released a critical security update to Gmail for enterprises to combat phishing and spams.
The firmware patch comes just weeks after the world witnessed the biggest cyberattack yet. WannaCry ransomware wrecked havoc at several government institutions and private companies in close to 150 countries. It is believed that several weeks before the attack, hackers sent out emails riddled with WannaCry ransomware (aka WanaCrypt0r 2.0/ WannaCry/WCry) to the officials of specific high-profile companies. Some of them got tricked into opening attachments and unknowingly got malware installed onto their system, in a technique known as phishing.
Also read: Microsoft could have stopped WannaCry ransomware from spreading, but it did nothing
Now, Google, in a bid to prevent future attacks, has released a sophisticated software with machine learning capabilities to Gmail application.
"Machine learning helps Gmail block sneaky spam and phishing messages from showing up in your inbox with over 99.9 percent accuracy. This is huge, given that 50-70 percent of messages that Gmail receives are spam. We're continuing to improve spam detection accuracy with early phishing detection, a dedicated machine learning model that selectively delays messages (less than 0.05 percent of messages on average) to perform rigorous phishing analysis and further protect user data from compromise," Google said.
Here's how machine learning feature improve Gmail security:
The new Gmail update comes with Google Safe Browsing machine learning technologies which automatically finds and flags phishy and suspicious URLs (Uniform Resource Locators). These new models combine a variety of techniques such as reputation and similarity analysis on URLs and this information will be updated to the Google database in real time. With that, they will be able to generate new URL click-time warnings for phishing and malware links. This is a never ending process; Google machine learning feature will continue to find new patterns and adapt more quickly than manual systems ever could, and get better with time.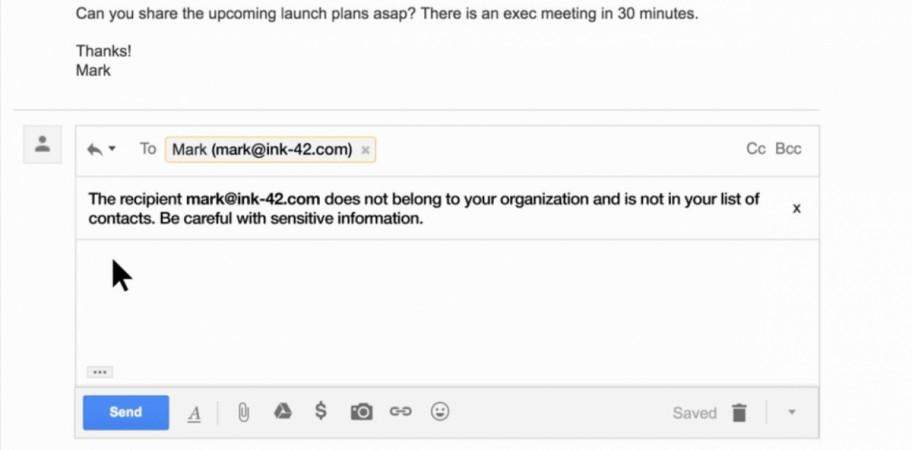 The new update also comes with built-in defence system against ransomware and polymorphic malware which enables Gmail to block millions of additional emails that can harm users.
It will also warn the user that the email sender does not belong to the company and is also not in your contact list and exercise caution while sharing sensitive details with that person.
Other salient features included in the new update for Gmail
Hosts S/MIME, to encrypt email while in transit
[Note: S/MIME: Secure/Multipurpose Internet Mail Extensions is a standard for public key encryption and signing of MIMEdata]
Data Loss Prevention feature for Gmail, to protect users' most sensitive information.
Gmail will also alert you when TLS (Transport Layer Security) encryption between mailboxes is not supported or when a message can't be authenticated, so you're aware when you email someone whose mailbox does not support encryption.
Watch this space for latest news on Google products.