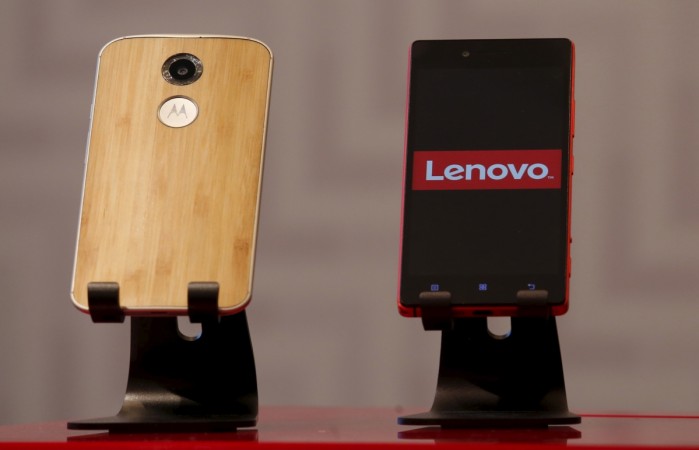 Images of the Moto X (2016) prototype have surfaced online, revealing key display features of the device. Chinese blog Mobipicker, which claims to have the Moto X (2016) display panel in possession, has released a couple of photos of the device.
In the image, we see the screen with a batwing logo on the left and below it, there is a remark that reads: "Motorola's confidential property, Not for sale," hinting this might be a prototype used for testing.
The display panel looks very different compared to last year's Moto X series. It has three small circular spaces on top, probably left for the front camera, proximity sensor and LED flash, and a rectangular-shaped space for a single-grille speaker at the centre. At the bottom, there is a "moto" brand engraving and below it, a square-shaped empty space. Many believe it is likely to be used for the home button, which will also house a fingerprint sensor.
Citing sources, the website goes on claim that the screen will boast an AMOLED screen with shatterproof technology similar to the 2015 flagship Moto X Force ( aka Droid Turbo 2 in the U.S.).
The leaked pictures are identical to the ones circulating in the internet earlier this week, leading many to believe this might be the real deal.
However, Motorola has not responded to the media over the speculations, but the company's owner, Lenovo, has confirmed it will showcase the new-generation Moto X next month in the U.S.
Read more: Lenovo Tech World 2016: Google's Project Tango, Moto X (2016) series tipped to debut next month
Expected features of Moto X (2016):
The new 2016 series Moto X is expected to feature an all-metal body, a 5.5-inch screen, Snapdragon 820 CPU, 4GB RAM and a primary camera with dual-LED flash on the back.
It has been learnt that the upcoming Moto X and even the Moto G (4th gen) and Moto E (3rd gen) series will be the first Motorola-less branded phones. Instead, they will come with the "Moto by Lenovo" tag.
Read more: Cell phone pioneer brand Motorola to be phased out in 2016: COO
In a related development, Motorola's Moto G (4th gen) aka Moto G4 is expected to be unveiled in India next week.
Read more: Moto G (4th gen) aka G4 availability details revealed; what new features are expected in the new Motorola phone