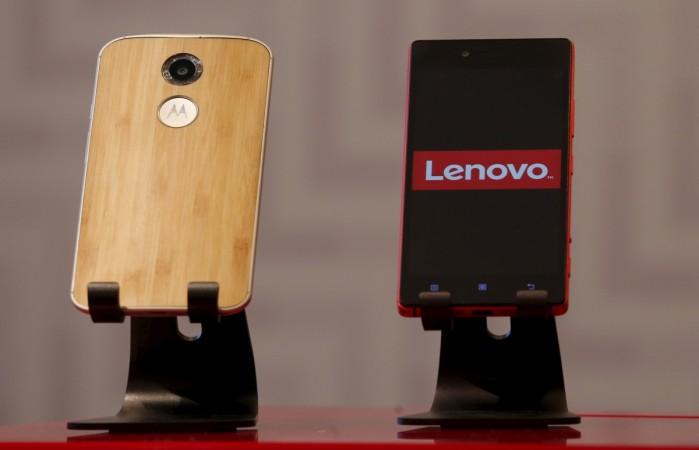 Chinese technology major Lenovo has announced that it would host the Lenovo Tech World 2016 event next month in the U.S. The company's prestigious annual event is scheduled to take place at the iconic Masonic auditorium in San Francisco on June 9.
In January, Google, while attending the world renowned Consumer Electronics Show (CES) 2016, had announced that the company will be collaborating with Lenovo to develop the commercial Project Tango 3D-imaging smartphone variant, but refrained from revealing details on when the device would hit stores.
Now, Lenovo has confirmed that it will unveil the new-age phone at the company's upcoming premier tech event in the U.S.
Besides the Project Tango phone, Lenovo is also launching the new generation Moto-branded flagship phone. Many believe the company will take the wraps of the high-end Moto X (2016) series, as the mid-range Moto G (4th gen) aka G4 series is confirmed to be unveiled in India on May 17.
Read more: Moto G (4th gen) aka G4 tipped to come in two variants on May 17
"Lenovo Tech World is back. And it's bigger and bolder than ever. Devices unlike anything you've seen before. That will make your life better ... connect your world ... let you do more ... help you realize your dreams. Emerging technologies that will change the way you live your life. Be the first to hear the latest on Tango, a standout at CES and MWC. Watch Moto transform mobile in a snap. See and experience tomorrow's innovations – today [sic]," reads the Tech World website.
Lenovo's Google Project Tango features:
For the uninitiated, Project Tango smartphone comes equipped with customised hardware and software, capable of tracking full 3D motion of the device, while simultaneously generating maps of the surrounding space.
The sensors are capable of making more than 250,000 3D measurements per second, continuously creating real-time single 3D-model of the environment around the user.
The Project Tango is said to be a boon to visually impaired people. It can be used to give accurate navigation guidance, when blind people find themselves in an unchartered place or a building premise. For instance, while shopping for groceries, the smartphone can take you directly to the shelf containing the product you are looking for.
Another beneficiary is the gaming industry as the phone lets users play character games using their own house as the gaming arena.
Other applications include mapping and navigation in underground tunnels especially during exploring uncharted caves as well sunken ships under water.
Official video of Project Tango:
Expected features of Moto X (2016) series:
From what we have gathered so far, Moto X (2016) series is expected to come two variants —Vertex and Vector.
Among the two, Vector is the top-end model. It is expected to come with all-metal body on the back, super AMOLED-based 5.5-inch QHD (2560x1440p) screen, Qualcomm Snapdragon 820 CPU, 4GB RAM, 32GB inbuilt storage, a 13MP camera with OIS (Optical Image Stabilisation), and a 2600mAh battery.
On the other hand, Moto X (2016) Vertex will feature metal-body, 5.5-inch full HD (1920x1080p), Qualcomm Snapdragon 625 processor, 2GB/3GB RAM, 16GB inbuilt memory, a 16MP main camera with laser autofocus and PDAF (Phase Detection Auto Focus) and a 3,600mAh battery.
Both the phones are expected to come with pin-based dock plates on the back, so that users can attach modular design-based accessories such as camera-lens, battery pack and others.
Price details of the devices are yet to be ascertained.
Watch this space for more details.