Motorola's mid-range premium smartphones in the all-new Moto G6 series, though long rumored to arrive in India, had no official final launch date in the country. After Motorola teased the arrival of Moto G6 and Moto G6 Plus in India, hope was restored and now there's reason to rejoice as the launch date is reportedly confirmed.
According to BGR India, Motorola has decided to launch the Moto G6 Play in India on May 21 and will be exclusively available on Flipkart. So what about the Moto 6 smartphone with dual cameras? It is possible both smartphones could arrive on Monday as Motorola had teased them together, though there's no word on the Moto G6 being Flipkart-exclusive.
Motorola had also created a microsite for Moto G6 and G6 Play, where users can register themselves to be notified about the launch. Both handsets along with Moto G6 Plus were launched in Brazil last month, which makes the specifications of the phones widely known but the pricing and availability a mystery.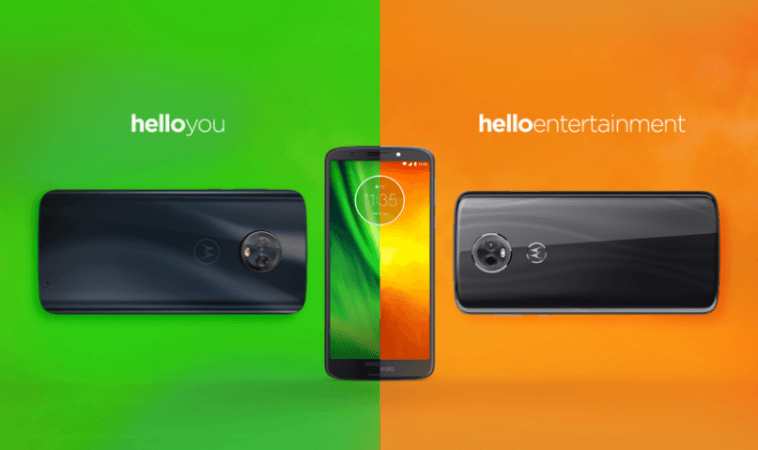 Pricing
If we have to guess, the Moto G6 could cost around Rs 16,000 given its $249 price tag in Brazil while the Moto G6 Play could be priced at approximately Rs 13,000. Both phones will be pitted against the likes of Xiaomi Redmi Note 5 Pro and Xiaomi Redmi Note 5, respectively.
Key Features
As far as the specs are concerned, the Moto G6 will be the star handset with its 12MP+5MP dual camera at the back, Qualcomm Snapdragon 450 processor, and a 5.7-inch Full HD+ display with 18:9 aspect ratio.
The smartphone will also sport an 8MP front snapper with group selfie mode, a 3,000mAh battery with TurboPower charger and 3GB/4GB RAM, 32GB/64GB configurations.
On the other hand, the Moto G6 Play features a 5.7-inch HD+ display with 18:9 aspect ratio, a 13MP single rear camera, and a 5MP front snapper. Under the hood, the Moto G6 Play is powered by a Snapdragon 427 processor, 2GB/3GB RAM, 16GB/32GB storage, and a 4,000mAh battery with 10W charger.
It's worth noting that both phones run Android 8.0 Oreo, support 4G LTE, dual SIM cards, fingerprint scanner and have nano water-resistant coating for protection against water splash.