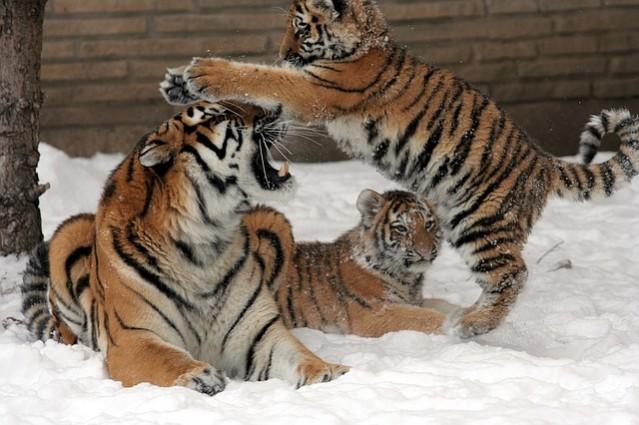 The world today celebrated Mother's Day in order to honour mothers and also to eulogize their contribution to the society.
Mothers are not just who gives birth to us and take care of us when we are babies, rather they are our pillar of support and constant motivator. As NK Jemisin truly said in the book 'The Hundred Thousand Kingdoms': "In a child's eyes, a mother is a goddess. She can be glorious or terrible, benevolent or filled with wrath, but she commands love either way. I am convinced that this is the greatest power in the universe."
Not only human mothers, animal mother are true superheroes. Be it any species, a mother can go to any extents to save her offspring. She will not think twice before standing up against her strongest opponent and fight till her death for her baby.
Thus, this special day should be taken as an opportunity to applaud the selfless love of the mothers of the wild.
Check out some adorable pictures of animals with their babies: