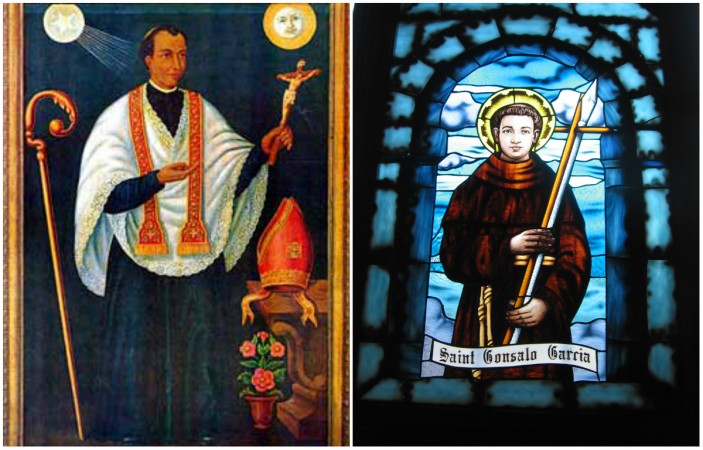 India has been home to Christians — both born and converted — for a long time. They have left an indelible mark on Indian culture, transforming it in some places, while being transformed on their own in others. As a result, India has also produced several saints over the centuries.
Now, as Mother Teresa, the Albanian nun who came to call India her home, is being conferred sainthood, here, in no particular order, is a list of all those she is joining after being canonised by the Pope:
1. Saint Gonsalo Garcia
Born in what is current-day Vasai near Mumbai, Gonsalo Garcia was a preacher under Portuguese rule in India. He died in Japan at the age of 40, and is considered the first Indian to be canonised by the Roman Catholic Church. It was Pope Pius IX who made him a saint in 1862 for a series of miracles on the hill in Nagasaki where he was killed.
2. Saint Joseph Vaz
Born in modern-day Goa under Portuguese rule on April 21, 1651, Joseph Vaz was a missionary in Sri Lanka. It was there that he was canonised as recently as in 2015 by none other than Pope Francis, despite having formed a single miracle. The usual requirement for sainthood or canonisation is two miracles, but there have been exceptions, and St Joseph Vaz was one of them.
3. Saint Alphonsa
Anna Muttathupadathum, born in 1910 near Kottayam in Karala, was baptised with the name Alphonsamma. She is said to have cured hundreds of people in a miraculous manner, many of them involving deformities of the feet. She herself had deformed feet.
The miracles continued well after her death in 1946, with people preaying to her and being cured. She was finally canonised in 1986 by Pope Benedict XVI. The Reserve Bank of India released a special commemorative coin on her birth centenary in 2010.
4. Saint Kuriakose Elias Chavara
Born in what is now the Alappuzha district in Kerala in 1805, Kuriakose Elias Chavara was part of a line of Christians who had converted by Jesus Christ's apostle St Thomas in the first century itself. The aforementioned Saint Alphonsa, then Sister Alphonsa, had herself said Saint Kuriakose appeared to her in her dreams and alleviated her pain. He was canonised by Pope Francis in 2014.
5. Saint Euphrasia Eluvathingal
Rosa Eluvathingal was born in the Thrissur district of Kerala in 1877. The two most recognised of her miracles were curing two supposedly incurable ailments — bone cancer in a carpenter and a throat tumour in a seven-year-old boy. She was canonised along with Saint Kuriakose Elias Chavara by Pope Francis in 2014.