A mother and son died in Uttar Pradesh due to malnutrition, food poisoning and hunger on September 7. Their deaths, however, were recorded as diarrhoea by the government.
Sangeeta, 30, and her eight-year-old son Suraj were rushed to the hospital when they started vomiting in the morning. The doctor, after admitting them in the hospital, referred them to a bigger hospital. The mother-son duo died in the ambulance on the way to the second hospital.
Sangeeta's husband Virender is a daily-wage labourer.
Five days after the deaths of Sangeeta and Suraj, her fifth and youngest child, two-month-old Geeta, also passed away.
The family belongs to the Musahar and are part of a SC/ST community.
Many friends and neighbours of the family have blamed their deaths on poverty and the lack of money to buy proper food.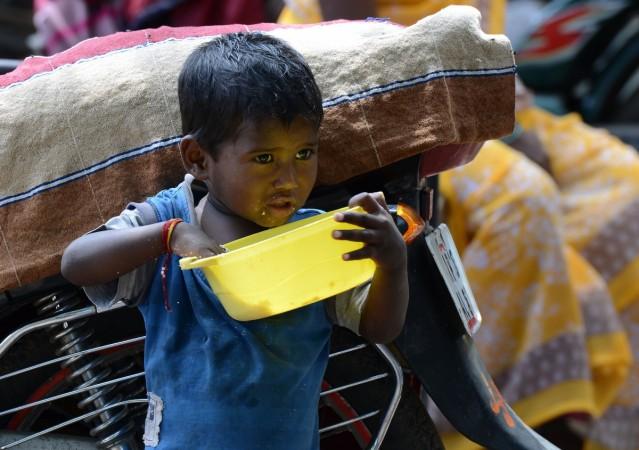 "We have no grain in the house. I haven't eaten all day today. I have an MNREGA job card but I have not got any work in the last year," said Virender to NDTV. He tries to make ends meet by working odd jobs.
The village chief, Dinesh Verma, said that the family got the previous month's rations but the current month's ration was not yet distributed.
On the other hand, the Chief Medical Officer of the district, Hari Narayan Singh, has maintained that the cause of death was not hunger. He said, "You can't deny they were poor. But there are other poor people in this village. They died because they were not following a proper diet."
The poor in Uttar Pradesh are a victim to a scam where the food and crops meant for the poor were sent to ration shops. Furthermore, the Aadhaar numbers of genuine beneficiaries were replaced with fake numbers.
The Uttar Pradesh government admitted to this and said food crops and grains worth Rs 30 crore were sent to ration shops through Rs 1.86 lakh fraudulent transactions.