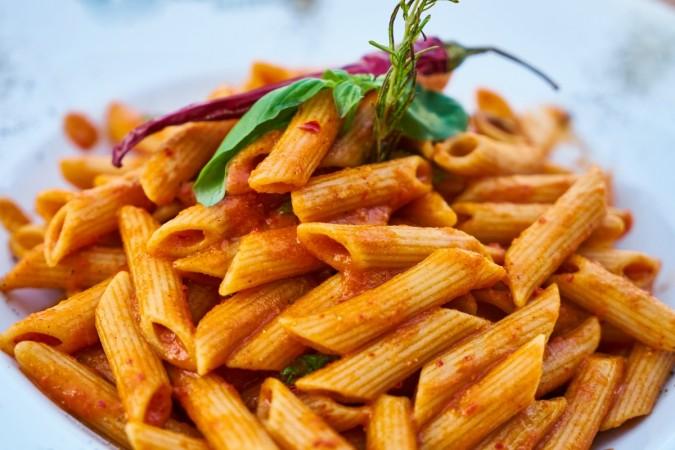 A mom took to Facebook to share her embarrassing moment when she fed penis-shaped pasta, which she mistook for smiley face pasta, to her young daughters.
Rebecca Brett, from Dunstable, posted on social media saying that "the Mum of the Year" should go to her. She also said that she didn't realize that the pasta was phallic shaped until and unless her kids were happily munching on them.
Rebecca's daughter Ava and Marie are 3 years old and 7 months old, respectively.
She also wrote in the Facebook post that Ava begged her to get her smiley shaped pasta that she saw. Rebecca went to the store, got her daughter what she thought were cute smiling face pasta and didn't even notice rude symbols when she was cooking.
The post has garnered more than 186,700 shares at the time of writing the article and had 365,000 reactions. People also can't get over how hilarious the incident was. While one user said "Priceless!! Make sure to tell this story at their weddings!!" another person commented: "What store sells penis pasta? Lol Hysterical"
However, there were few people who criticised her Rebecca's choice of food for her babies and pasta are not balanced meals.
As a reply to these people, Rebecca updated her post and wrote: "They obviously have more than just plain past and have a very balanced diet" and "Thank you very much to all the parent preachers out there who feel like they need to tell me how to parent my own children."
She also posted another picture of her kids, hugging each other and smiling, with a caption: I can assure you they've had a healthy balanced breakfast of PLAIN toast (and an apple, don't forget the apple ).
Check out the post here: