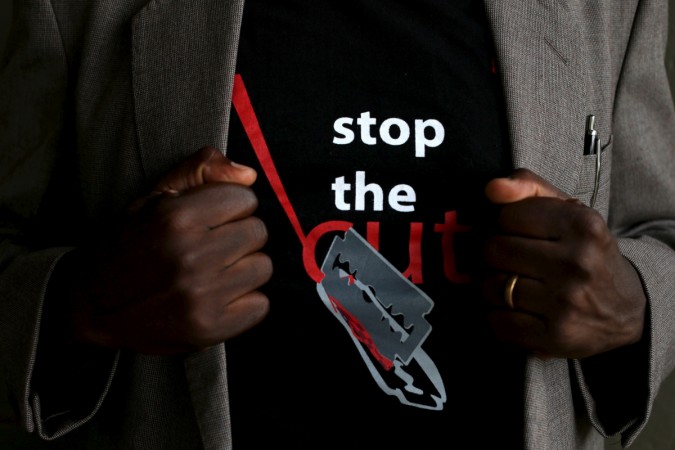 A UK court banned an Indian-origin mother from flying to India with her baby daughter amid fears that the girl would be at risk of the "utterly unacceptable" female genital mutilation (FGM) procedure.
Judge Robert Jordan at Manchester County and Family Court ruled that the girl, who will turn two this year, would be subjected to an unacceptable procedure because the mother had ignored her maternal instincts earlier.
The case came to light after social workers learned that the woman's other three daughters had been previously subjected to female genital mutilation. The judge issued an "FGM protection order" in a private family court and concluded that the little girl needed protection, Manchester Evening News reported.
The social workers informed the judge that the toddler's three sisters had been taken to India for the procedure.
"The effect of the cultural pressure overrode the mother's maternal instinct. As a consequence of religious and cultural pressure the mother facilitated the mutilation of her children," he noted, according to Manchester Evening News.
"That cultural pressure still exists in their country of origin and undoubtedly in this country," he added.
Female genital mutilation, also known as female circumcision, has been banned in the UK, but continues to take place. The procedure involves cutting, injuring or changing a girl's genitals and is usually done for religious or cultural reasons. Untrained midwives or older women usually carry out the procedure.
In Britain, communities who are said to be at risk of FGM include Somali, Kenyan, Ethiopian, Sierra Leonean, Sudanese, Egyptian, Nigerian, Eritrean, Yemeni, Kurdish and Indonesian women and girls.
The UN Secretary-General last month said at least 68 million girls will be at risk of FGM by 2030, and more than 200 million women and girls alive today have been subjected to this horrifying procedure.