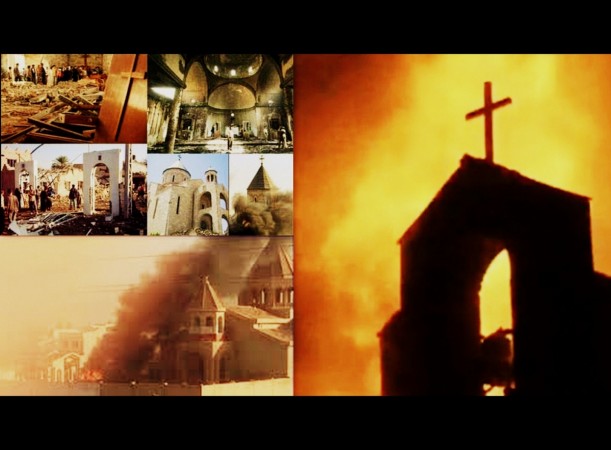 The Islamic State (Isis) militants accidentally killed four children while blowing up an ancient church in the Iraqi city of Mosul.
The historical St Mary's church was destroyed by the Isis on Monday, Kurdish news source - Rudaw reported.
The four Iraqi children were near the church and were killed in the explosion, Saeed Mamuzini, media officer of the Mosul branch of the Kurdistan Democratic Party (PDK), told Rudaw.
Mamuzin added that the church located in central Mosul was "thousands of years" old.
Since June, after the Isis took over the second largest Iraqi city, the Sunni militant group has blown up dozens of churches and Shia mosques using explosives, calling them 'heretical structures'.
Also Read: Iraqi Court Sentences 24 Isis Fighters to Death over Tikrit Speicher Massacre
In July last year, the terrorist group had destroyed the 1,800-year-old Assyrian Christian church in Mosul. Later, it released videos and photographs showing Isis fighters destroying the tomb of Prophet Jonah using sledgehammers.
Similarly, St Ephrem's Cathedral, which was once the seat of the Syriac Orthodox archdiocese in Mosul, currently serves as an ammunition depot for the Isis.
Also Read: Isis Executes Woman Journalist in Mosul for Spying
The militant group destroyed the cross of the church and hoisted its flag atop the building.