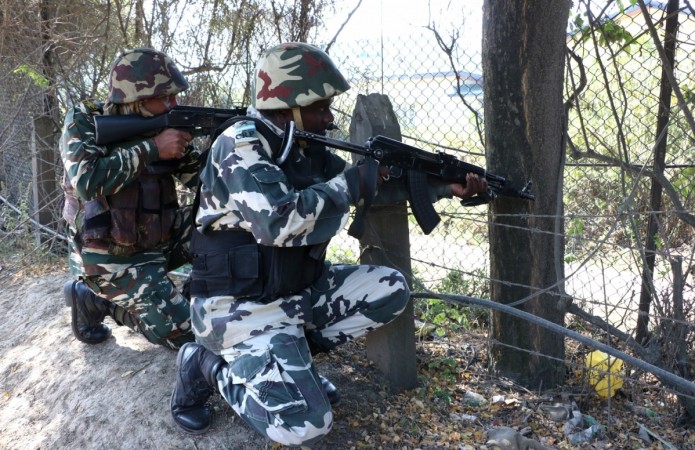 Here are a few stories from International Business Times India to start your day with:
1. Jawan killed, body mutilated by Pak militants; army vows 'apt response'
An army jawan was killed in an encounter with terrorists near the Line of Control in Macchil sector of Kupwara district of Jammu and Kashmir on Friday evening. The terrorists mutilated the jawan's body, apparently beheading him, before fleeing back into Pakistan-occupied-Kashmir under the cover of firing provided by the Pakistan Army. Read more here.
2. FBI reopens probe into Clinton emails, Trump praises move
The FBI on Friday said it has reopened investigations into Hillary Clinton's use of private email server when she was secretary of state due to likelihood of new information coming to light, immediately drawing praise from the White House frontrunner's Republican rival Donald Trump. Read more here.
3. WWE for sale: Vince McMahon planning to sell company
During Thursday's WWE third quarter earnings conference call with Vince McMahon and chief strategy and financial officer George Barrios, the company's chairman revealed that he would consider selling his family's promotion under the right circumstances. Read more here.
4. Here's why superfoods like broccoli, avocado and cabbage make you younger
Scientists at Washington University in St Louis have found that superfoods like broccoli, avocado and cabbage contain a compound called nicotinamide mononucleotide (NMN) which aids in slowing the age process. This compound is found to lower the deterioration of bone density, liver function, metabolism and eye functions. Read more here.
5. US elections: Indian-Americans root for Hillary Clinton, help raise $10 million for campaign
Indian-Americans have reportedly raised around $10 million for Democratic US presidential nominee Hillary Clinton's election campaign. Two Indian-Americans, philanthropist Frank Islam from Maryland and Shefali Razdam Duggar from California, have succeeded in raising a million dollar each for the former US Secretary of State's campaign. Read more here.