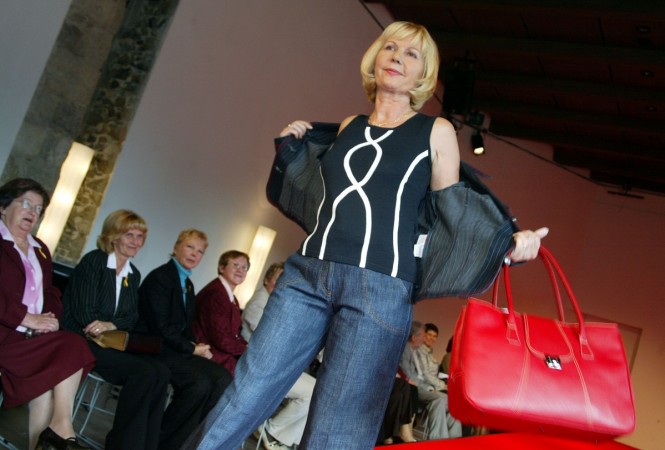 World Osteoporosis Day is celebrated on October 20 every year since 1996. The theme for this year's celebration is 'Love your bones- Protect your Future'.
The United Kingdom's National Osteoporosis Society had launched the World Osteoporosis Day celebration in 1996 and it was supported by the European Commission. Initially, the aim of celebrating this day was to spread awareness about this bone-weakening disease, but since 1999, a specific theme is chosen for celebrating the day.
The term osteoporosis means porous bones. It refers to a medical condition which is caused by lack of vitamin D or calcium deficiency. Hormonal changes can also lead to this disease which weakens the bones and make them extremely brittle and fragile. This ailment makes the patient prone to fractures by depleting the bone mineral density (BMD).
According to the statistics by the International Osteoporosis Foundation (IOF), one out of three women and one out of five men above 50 years of age suffer from fractures caused by osteoporosis.
The IOF also stated that compared to 1990, the rates of hip fracture will rise by 240 per cent in women and 310 per cent in men across the world.
"Osteoporosis is a reduction in the density of bone. Primary causes are postmenopausal women (due to Oestrogen hormone deficiency) and in males above 55(due to reduced calcium absorption). Certain medications and disorders of some organs also result in osteoporosis," Dr Pradeep Nayak, Orthopaedic Surgeon at SRV Hospital in Mumbai told IBTimes, India.
"In the elderly mainly three sites namely hip, spine, wrist regions are affected maximum due to osteoporosis. These sites are prone to fractures, leading to increased morbidity and mortality in those affected," he added.
According to World Health Organization, 35 per cent of post-menopausal are osteoporotic. A spike of 33 per cent in the percentage of osteoporosis cases have also been observed in India, which is an outcome of the increase in the lifespan of the population.
Factors that cause and trigger osteoporosis are:

Leading a sedentary lifestyle
Excess junk food consumption
Lack of Calcium and vitamin D
Low levels of oestrogen hormones in women
Low levels of testosterone in men
Hormonal imbalance
High levels of thyroid hormone
High consumption of alcohol or caffeine
Smoking
Tips to cope and manage living with osteoporosis:

Consume a balanced diet with adequate amount of Calcium and vitamin D intake
Be careful not to fall while- using a stair case, running or walking
Avoid exercises and tasks that will stress your bones
Consult your dietician regarding what foods to prevent and what to eat more often
Here are some interesting facts about osteoporosis:
The IOF says that hip fracture rates may go up by more than 50 per cent in Asia by 2050.
All Asian countries are found to consume around 450mg of calcium per day which is very less, WHO recommends consuming 1,000mg to 1,300mg calcium intake per day.
Women osteoporosis patients above 45 years tend to stay hospitalised for more days than women suffering from breast cancer, diabetes and myocardial infarction.
Though low BMD raises the risk of fracture, it's observed that post-menopausal women and aged men suffer from it more.