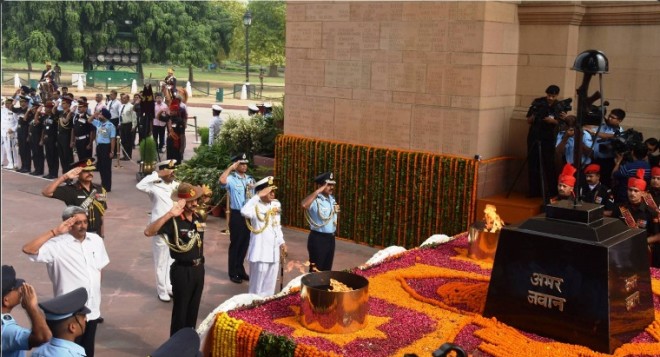 Here are the top stories from International Business Times India to start your day with.
1. Little evidence links Uri attackers to any Pakistani jihadist group: NIA
There is little hard proof to link the Uri attack to a specific jihadist group in Pakistan, National Investigation Agency (NIA) officials said. Read more...
2. No bandh in Bengaluru after Supreme Court order; police caution against 'online miscreants'
The Supreme Court order in the Cauvery water dispute on Tuesday, in which it told Karnataka to release 6,000 cusecs of water daily to Tamil Nadu from September 21 to 27, had led to some mild protests in Karnataka. However, there has been no call for a bandh or shutdown in Bengaluru despite apprehensions. Read more...
3. Fabregas gives Chelsea extra time win over Leicester as Arsenal and Liverpool advance
Cesc Fabregas showed why he should be one of the automatic choices in the Chelsea lineup with a brilliant match-winning brace, while Lucas Perez opened his scoring for Arsenal in a comfortable win. The Jurgen Klopp-Liverpool train continued to roll along smoothly, but the Everton express was stopped in its tracks by Norwich City in an exciting day of EFL Cup third round fixtures. Read more...
4. New technology to make cancer detection possible in 30 minutes
Researchers at Kochi-based Amrita University's Centre for Nanomedicine have identified a new technology that would enable cancer detection possible in less than 30 minutes. Read more...
5. Angelina Jolie-Brad Pitt divorce: Marion Cotillard's affair with Allied co-star the reason behind Brangelina's split?
Angelina Jolie filed for divorce from Brad Pitt citing "irreconcilable differences," but several reports suggest that the Troy actor cheated on her with co-star Marion Cotillard. However, sources said that Cotillard did not play any role in Brangelina's divorce. Read more...