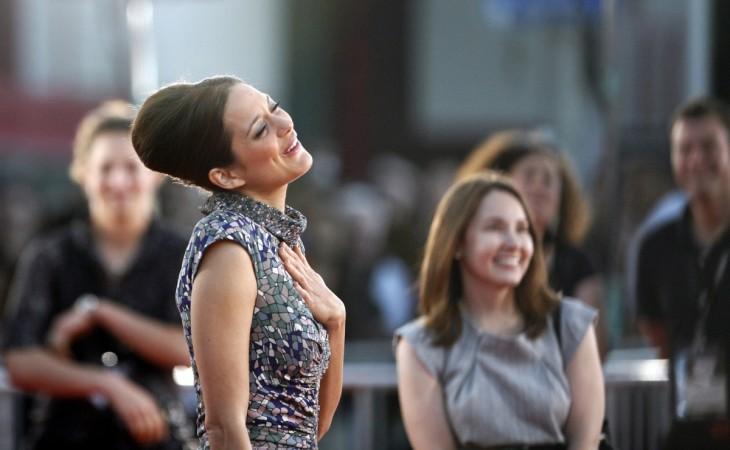 Angelina Jolie filed for divorce from Brad Pitt citing "irreconcilable differences," but several reports suggest that the Troy actor cheated on her with co-star Marion Cotillard. However, sources said that Cotillard did not play a role in Brangelina's divorce.
A Page Six report stated that Jolie hired a private eye to find out whether he is cheating on her or not. According to the report, Pitt got close to his Allied co-star during the shooting of the film, which is one of the reasons why she filed for the divorce.
However, sources with knowledge of the situation have informed TMZ and US Weekly that Cotillard is not involved with Pitt. "Marion had nothing to do with it," a source told Us Weekly. "Marion was not the reason for the divorce, and Angelina did not hire a private eye," another source told the entertainment portal.
TMZ also debunked the report and said that Pitt and Cotillard hooking up reports are fake. According to TMZ, Jolie reached her breaking point over Pitt's "consumption of weed and alcohol" and his anger issues. Pitt's interaction with his children also created a problem for Jolie.
Jolie and Pitt in separate statements announced that they are getting divorced and their focus will be on their six children. "Angelina Jolie-Pitt has filed for dissolution of the marriage. This decision was made for the health of the family. She will not be commenting at this time, and asks that the family be given their privacy during this difficult time," Jolie's lawyer Robert Offer said in a statement.
"I am very saddened by this, but what matters most now is the well-being of our kids," Pitt told People in a statement. "I kindly ask the press to give them the space they deserve during this challenging time."