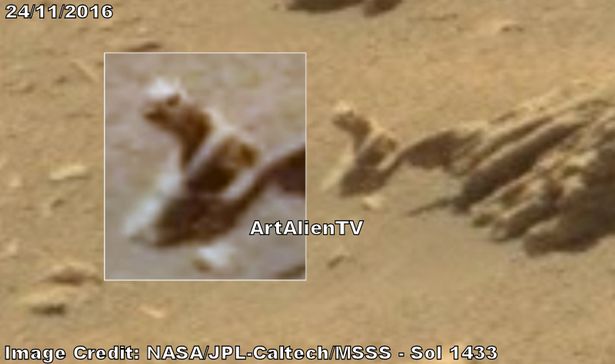 Here are a few stories from International Business Times India to start your day with.
1. Nagrota terror attack: Intelligence had warned of imminent attack at military camp
Intelligence agencies had warned of an imminent attack on a high-value military target just 10 days before the terror attack on the 16 Corps headquarters in Nagrota claimed the lives of seven army personnel -- two officers and five soldiers. Read more...
2. Punjab jailbreak: Top prison officials among 3 arrested, charged with criminal conspiracy
The probe into the Nabha jailbreak in Punjab, which saw five individuals dressed as policemen break into the high-security prison on Sunday and free six inmates, including Khalistani leader Harminder Singh Mintoo, took a new turn on Tuesday evening when the Punjab Police arrested two top prison officials and a businessman in connection with the case. Read more...
3. Alien reptile is the latest extraterrestrial finding on Mars! [VIDEO]
Lately, a number of theorists have put forward alleged evidence that there is intelligent life on Mars. The evidence, which has come in the form of photographs, point towards the possibility of alien life forms on the Red Planet. Read more...
4. Liverpool vs Leeds United live football streaming: Watch EFL Cup (League Cup) live on TV, Online
Liverpool manager Jurgen Klopp, most of the times, has stressed upon the need of playing with his strongest team possible irrespective of the competition, but that is not going to happen against Leeds United in the EFL Cup on Tuesday. Most of their key players are injured, and will not be available for selection. Read more...
5. Game of Thrones Season 7 trailer hints at Stark reunion; Jon Snow recognised as a Targaryen?
HBO's hit fantasy drama Game of Thrones has released the first trailer for Season 7, and it looks like Arya Stark with reunite with her siblings Sansa Stark and Jon Snow. The Starks have thinned out significantly since the show began, and the only one who won't be a part of the reunion is Bran Stark. Read more...