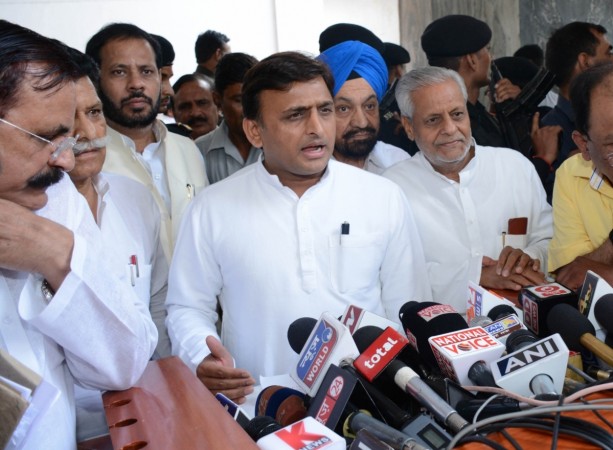 Here are the top stories from International Business Times India to start your day with.
1. Akhilesh reinstates Shivpal Yadav and Gayatri Prajapati; retains UP poll tickets
Samajwadi Party (SP) chief Mulayam Singh Yadav on Friday brokered a truce between his son Uttar Pradesh Chief Minister Akhilesh Yadav and brother Shivpal Yadav. The UP CM's office, late on Friday, issued a statement saying that Shivpal Yadav will be given his three portfolios back. Read more here.
2. Oil hits multi-week lows as growing supplies stoke glut concern
Oil prices fell to multi-week lows on Friday as rising Iranian exports and returning supplies from Libya and Nigeria fuelled concerns that a global glut would persist. US West Texas Intermediate futures slipped to a five-week low of $42.83 a barrel at 1305 GMT, down $1.08 or 2.4 percent. Read more here.
3. iPhone 7 disappoints fans as supply problem hits Singapore
It was speculated before the release of Apple's flagship smartphone iPhone 7 that the Cupertino giant could face a supply shortage with some suppliers not being able to fix low yield rates of their components. Now, supply issue has literally hit Singapore, leaving many fans and consumers disappointed. Read more here.
4. Pakistan: Death toll reaches 25, at least 30 injured in suicide attack at mosque
At least 25 people were killed and more than 30 injured in a suicide attack at a mosque in a tribal area in Pakistan. Reports state that the attacker cried "Allahu Akbar" before setting off the bomb. Read more here.
5. UPSC Civil Services Examination 2016: Preliminary results out; where to check
The results of the Union Public Service Commission (UPSC) Civil Services (Preliminary) Examination 2016 are out, and with that the candidates who had appeared for it now know if they are eligible to appear in the UPSC Civil Services (Main) Examination 2016, which is also known as CSM. It will be held on 3 December 2016. Read more here.