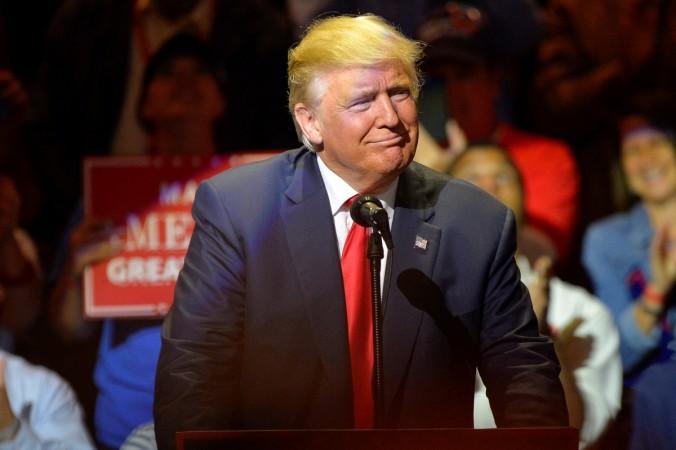 The leaked footage from 2005 that shows a sexist conversation between television host Billy Bush and Donald Trump seems have opened the Pandora's Box for the Republican presidential nominee, with two more women accusing him of sexually assaulting them.
Although he had trivialised his statements from 2005 as "locker room talk," more and more women are accusing of actually acting on his aggressive and predatory attitude towards women. Earlier this week, the New York Times had featured the stories of Jessica Leeds and Rachel Crooks in an article, where both of them accused Trump of touching them inappropriately.
Following this, Trump had even threatened to sue the news organisation, to which the Times more or less said, "bring it on." However, this only seems to be the tip of the iceberg, with two more women making similar claims on Friday, October 14.
One of them is Summer Zervos, who was a contestant on The Apprentice in which Trump was a cast member. Zervos spoke at a news conference, wherein she revealed that after her stint in The Apprentice, she had contacted Trump to inquire about a job with one of his businesses. During the initial meeting, Trump kissed her on the lips and asked for her number.
During their second meeting over lunch, Zervos claims that Trump got sexually more aggressive by kissing her open-mouthed and grabbing her breasts. She rejected Trumps advances, which is when the business magnet spun the situation to make it seem like it was a job interview, following which she was offered a low-paying job at one of his golf courses.
Zervos clarified that she is a Republican and seeks no political gain by exposing the past.
Photographer Kristin Anderson alleged that Trump also touched her inappropriately, and that the episode lasted for about 30 seconds. A very grossed out Anderson and her friends came to the conclusion "OK, Donald is gross. We all know he's gross. Let's just move on.''
However, she decided to come forward after she watched Trump's video with Bush from 2005, where he bragged about grabbing women by their private parts.
Meanwhile, Trump continues with his campaigns against the Democratic nominee Hillary Clinton by trying to create a new fear. "Either we win this election or we're going to lose our country," he said during his speech at an election rally in North Carolina on Thursday.