The Indian IT sector has made quite some headlines this year with the reported mass layoffs. And the industry is now back in the news as six IT giants have reportedly reduced their employee strength in a big way in the first six months of this fiscal year.
Brands like Infosys, Cognizant, Wipro and Tech Mahindra have seen quite a decline in their headcount in the last six months. Among them, Cognizant is reportedly the most affected as the number of its employees had declined by more than 5,000.
While it has been said that TCS and HCL Technologies have added some employees to their workforce, this addition is not that big, reported the Times of India. In total, the number of employees in these six firms has dropped by 4,157. Even though the number may not seem that big, it comes in stark contrast to the 60,000 workers that these firms had hired in the same period last year.
"The industry is standing at a crossroads. The journey toward digitisation and automation provides a plethora of opportunities, but with the same token also a myriad of challenges. Hiring for some of the Indian majors has not only decelerated, but for the first time we have seen a decrease of headcount," Tom Reuner, SVP of intelligent automation and IT services at IT consulting firm HfS Research, told TOI.
Meanwhile, Peter Bendor Samuel of outsourcing research firm Everest Group explained that these companies have also not been too keen on campus recruitments of late and the situation is unlikely to improve soon. The same was earlier explained by Nasscom president R Chandrashekhar as well.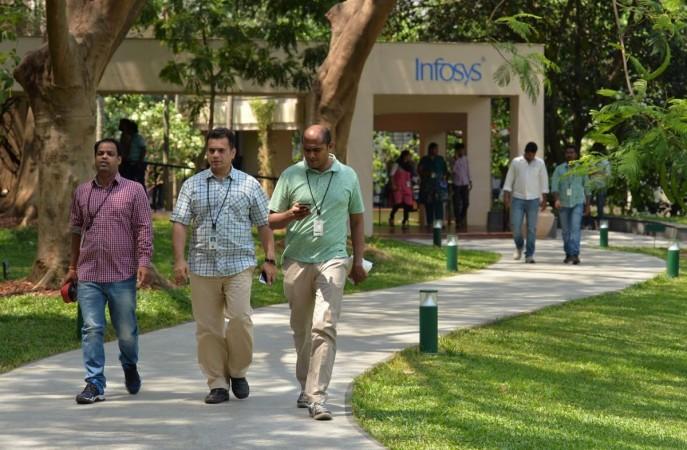 The IT industry had created 1.8 lakh jobs last fiscal, but it is likely to create only about 1.3-1.5 lakh jobs in FY 2018. This number includes lateral as well as campus jobs. IT giants are known to be some of the biggest campus recruiters, but this year the number is expected to go down. The sector added about 2.40 lakh jobs a year during the boom.
"Companies are trying multiple avenues, including campus selection, lateral hires, etc. But campus will be on the lower side as compared to earlier years," Chandrashekhar had said.
The trend has mostly been attributed to automation in the IT industry. With numerous companies embracing digital services these days, it is said to be one of the reasons that firms are hiring lesser manpower.
"With automation, the number of people we are hiring in the past will not be the same. It will slow down a little bit. We are also looking at hiring very differential kind of people," Indian Express had earlier quoted Krishnamurthy Shankar, executive vice-president, group head, human resource development, Infosys, as saying.
Pankaj Bansal, co-founder and chief executive officer of PeopleStrong, noted that the job cuts due to automation may not show a drastic impact right away, but it will be visible by around 2020.
However, it has often been said that automation is not all bad for the IT sector as it also opens new avenues to employees if they make an effort to reskill. While Nasscom has already said that workers, if they want to keep their jobs, will need to re-skill, Samuel too noted that employees with modern tech skills will be in demand.
"The industry will continue to be a great place for engineers with the right skills in AI, automation, and other digital skills that are in high demand. However, for those individuals who have traditional IT skills, the picture changes dramatically," he added.