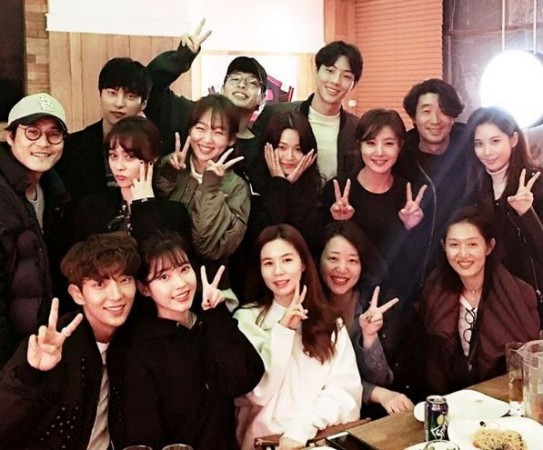 Lee Joon-gi and Lee Ji-eun a.k.a IU-starrer period drama Moon Lovers: Scarlet Heart Ryeo might return to SBS for a special episode on Monday, November 14. The sequel will feature an alternate ending for Prince Wang So a.k.a King Gwangjong and Hae Soo.
The official Twitter page for the mini-series indicated that the special episode will feature behind-the-scene videos and deleted scenes. "Hi @SBSNOW, all we're asking is for a special episode which has the alternate ending, making videos & deleted scenes. Thanks!" read the tweet.
Also read: Wang So, Hae Soo to return with Moon Lovers: Scarlet Heart Ryeo season 2; get the details
Meanwhile, lead actress IU hinted at a reunion of the onscreen couple in the alternate ending. She posted a photo of her character on the Instagram page last week, teasing a happy ending for the two protagonists of the period drama.
The image is titled "Huh? A handkerchief...?" and it portrays the last scene of Hae Soo at the exhibition hall of Goryeo paintings. It shows someone holding a handkerchief for her and the followers are speculating that it is the male lead.
However, SBS is yet to make an official announcement regarding the special episode. But the creators have urged the network for a time slot to air the episode. Until the network makes an official announcement regarding its future plans about the mini-series, you can sit back and watch all the 20 episodes of Moon Lovers: Scarlet Heart Ryeo online here.