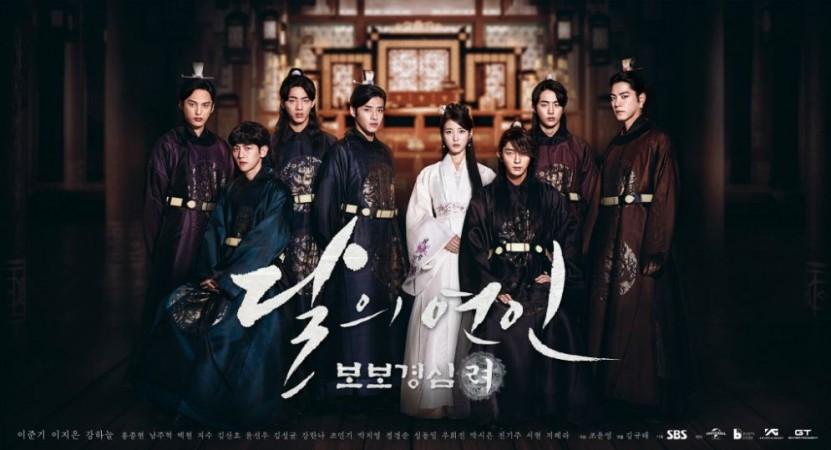 Lee Joon-gi and Lee Ji-eun a.k.a IU-starrer period drama Moon Lovers: Scarlet Heart Ryeo might not return with a special episode or a new season on SBS. The lead cast members have already hinted at the end of the show.
While thanking his fans for their love and support, the 34-year-old actor indicated that there will be no more episodes for the mini-series. "Please don't be too upset that our drama has ended. I will meet you through another great production soon," he said.
In a similar vein, the female lead revealed that the drama has reached its conclusion and it might not return on screen again. "Our drama has finally reached its conclusion. I find it hard to believe that Scarlet Heart is over and feel very sad about it," said the actress.
Although the creators had plans to air a special episode with an alternate ending, and clips of making videos and deleted scenes, the period drama did not get the green light. "There are NO confirmed news about the rumoured special episodes. Let's wait for further update if there will be one or none," read a post on its official Twitter page.
So fans of Prince Wang So a.k.a King Gwangjong and Hae Soo might not get a chance to watch them on screen again until another Korean broadcasting network picks up the show.
Meanwhile, the online petition filed by an Italian follower of Moon Lovers, urging SBS to renew the show for a second season, has been signed by more than 46,000 fans. The number of supporters is likely to cross 50,000 in the coming days, after which it will be send to the broadcasting network.