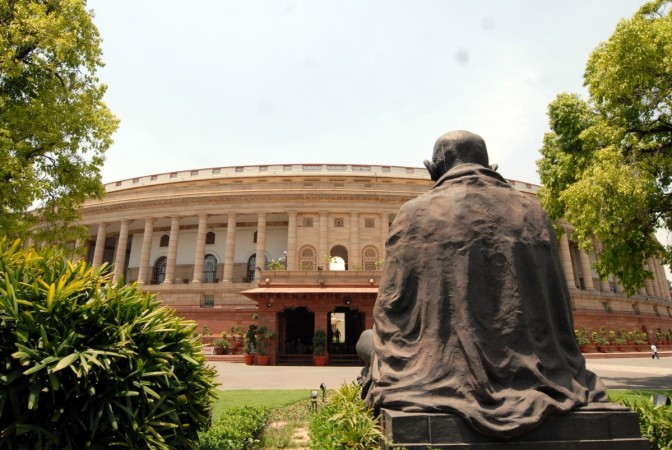 The monsoon session of Parliament that begins next Monday (July 18) is likely to be stormy, given the unabated violence in Kashmir over the killing of Hizbul Mujahideen militant Burhan Wani last Friday. The issue is likely to dominate the proceedings at least in the initial days, given the embarrassment to India because of Pakistan exploiting the situation to the hilt, notwithstanding protests by New Delhi.
Another equally important business is the passage of the indirect legislation, the Goods and Services (GST) Tax Bill in the Rajya Sabha. Since the BJP-led NDA government does have a majority in the Upper House, it will be dependent on the Congress to come to its rescue. The Bill requires to be passed by a two-thirds majority, as it is a constitutional amendment.
The GST BIll was passed by the Lok Sabha last year as the Bhartiya Janata Party (BJP) has the requisite numbers.
The Congress had apparently given a piece of its mind even before Prime Minister Narendra Modi could return from his five-day tour to Mozambique, South Africa, Tanzania and Kenya.
"Kashmir is burning, people are dying, there are daily attacks on our security forces and Modi is busy beating drums..Please wake up at least now," Randeep Surjewala, chief spokesman of the Congress, tweeted in Hindi.
He advised the Prime Minister to learn from "friend" Barack Obama who cut short his trip to Europe on hearing about the Dallas police attack.
कश्मीर जल रहा है I 21 लोग मरे, सैनिकों पर रोज़ हमला, अमरनाथ यात्रा रुकी और मोदीजी ढ़ोल बजा रहें हैं I अब तो जागिये ! pic.twitter.com/Jv0YgRdND4

— Randeep S Surjewala (@rssurjewala) July 11, 2016
मोदीजी, फ़ौरन देश लौट जम्मू-कश्मीर की विकट स्थिति को सम्भालिये I कम से कम अपने मित्र श्री ओबामा से ही सीखिए I pic.twitter.com/engiOHyqty

— Randeep S Surjewala (@rssurjewala) July 11, 2016
The monsoon session ends on Aug.12. Investors and businesses will keenly watch the monsoon session for the fate of the GST Bill, which was described as Finance Minister Arun Jaitley as aimed at India's "economic integration".
The GST Bill is expected to have figured at the Inter-State Council meeting on Saturday. The meeting was chaired by Modi. The opening statement by Modi however did not make any reference to the Bill.