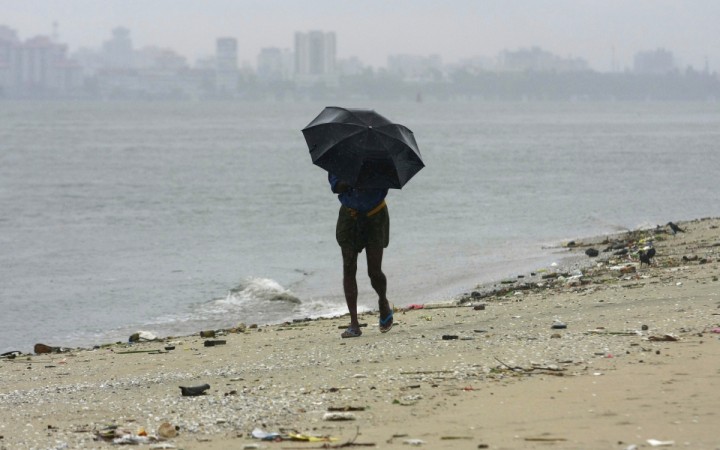 The India Meteorological Department (IMD) on Wednesday announced that Southwest monsoon had arrived in the state of Kerala, marking the beginning of the rainy season. Now that the monsoon has hit Kerala, it is expected to rapidly spread to the rest of the country.
"We have declared monsoon onset as all the conditions have been met," a senior IMD official was quoted as saying by Mint.
The Met department had said a day earlier that the onset of monsoon over Kerala was likely to begin from June 9. Kerala and Karnataka have been receiving considerable rain over the past two weeks.
The IMD forecasts "above-normal" monsoon in India this year. The monsoon is considered to be normal when the rainfall is between 96-104 percent of the average precipitation. For the months of July and August, the IMD forecasts rainfall of over 107 percent and 104 percent, respectively.
The northern limit of monsoon had arrived in Andaman and Nicobar Islands by May 20, the Indian Express reported. In India, the monsoon season is considered important mainly for the agriculture sector. Several states in the country are struggling with droughts.
"Around 60 percent of the cropped area in India is rain-fed. Given the fact that around 75 percent of rainfall occurs during the June-September period, the fate of the kharif crops depends on the Southwest monsoon," SBI had said in its April-May issue of Ecowatch.
Apart from its impact on agriculture, a good monsoon also stimulates a range of industries, such as automobiles, gold and consumer products, which are both fast-moving and durable.