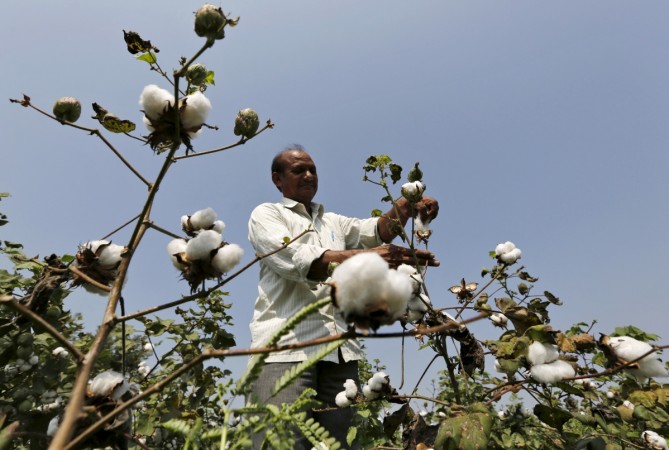 Shares of Monsanto India plunged by almost 4 percent on Thursday after it was reported that Indian competition watchdog, the Competition Commission of India (CCI), was investigating whether the company abused its dominant position as a supplier of genetically modified (GM) cotton seeds.
The stock dropped to the day's low of Rs 1,900, but later recovered to close at Rs 1,924.30, down 2.78 percent from its previous close.
Reuters had reported on Thursday that the CCI has ordered a probe into a Monsanto joint venture after farmers and some of their associations, including one aligned to the ruling BJP, complained that the company overpriced its products using its dominant supplier of cotton seeds.
The seeds are used in 90 percent of cotton cultivation in India, the agency added.
Monsanto's joint venture in India is Mahyco Monsanto Biotech (India) (MMB), which "licenses a gene that produces its own pesticide to a number of local seed companies in lieu of royalties and an upfront payment." The local licensees together command 90 percent of the market.
MMB was reported as saying that it was confident of coming out unscathed in the matter.
"MMB conducts its business in an honest, transparent and respectful manner and it remains confident that this will be evident after all relevant information has been considered by the CCI," a spokesman said in an email, according to the Reuters report.
"MMB has assured the CCI (of) its full cooperation with the investigation and we remain confident that all allegations which the CCI proposes to investigate will be ultimately dismissed in their entirety," the company said.