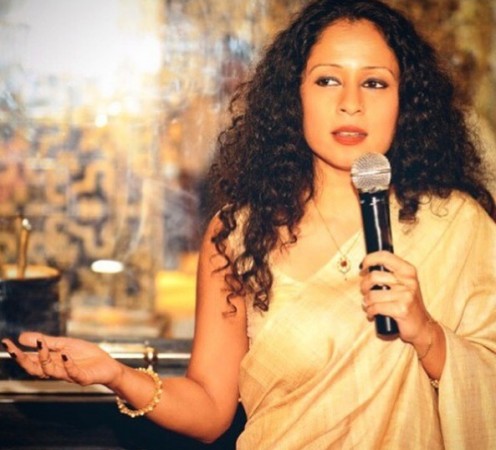 Rajkumar Singh, the watchman of the building in Goa where perfumer Monika Ghurde had been found dead last week, has confessed to raping and killing the 39-year-old Nagpur-origin woman. He has also provided chilling blow-by-blow details of the crime.
Ghurde, a 39-year-old photographer-turned-perfumer, had been found dead at her rented flat late on Thursday. Her body was found disrobed and with hands and feet tied, the police had said. The investigators had not ruled out the possibility of sexual assault at that point.
Now, Rajkumar's confession has not only confirmed rape but also provided other details of the crime, like he making her watch porn clips, making it apparent that this was a well-planned act, and not something that happened in the heat of the moment, as had been suspected earlier.
Rajkumar, a resident of Punjab, has come to Goa looking for a job in April this year, and had gained employment as a security guard. He had first met Monika when she had come looking for rented accommodation.
Goa Deputy Inspector General of Police Vimal Gupta told reports: "The accused was attracted towards Monika since the day she inquired about availability of a flat in the complex and later followed her movements when she started residing there. After his duty as a security guard, he would wash cars of the residents, including that of Monika."
However, he was sacked from the job on the accusation of stealing her umbrella, and the security agency he worked for withheld two months' salary. He then reportedly contacted her and then tried to get her to tell his employer to release her salary, but she refused. It was out of anger over this entire episode that Rajkumar had acted.
The DIG also said: "Rajkumar has told the investigating officer that he took refuge on the terrace of the building where Monika lived for two days before forcibly entering her flat on October 5 evening." He then disrobed her, tied her up, and tortured and raped her multiple times throughout the night, and even made some food for himself sometime in the midst of all this.
Rajkumar has also confessed to showing her three pornographic video clips in between the rapes. He also got her to reveal the PINs of her ATM cards, before smothering her with a pillow because he feared that she would otherwise approach the police. It was while using one of these ATM cards that he was apprehended by the cops in Bengaluru.