Netflix's Money Heist has become an international phenomenon for its storyline and a brilliant performance by the entire cast. The Spanish show Money Heist's season 5 is set for 2021, and fans can expect several twists and turns as it will begin by showing Professor at Sierra's mercy.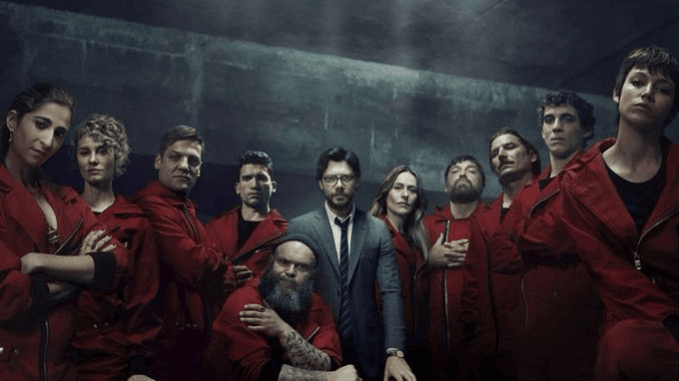 Back in July, Netflix tweeted that with season five, "The Heist comes to an end." As of now, the release date of the show is not revealed as there must be delays in production due to the ongoing coronavirus pandemic, but fans are speculating that the show might release in April 2021.
Money Heist Season 4 ending
The fourth installment of Money Heist begins by showing how all the robbers rush to save Nairobi's life while Tokyo stages a diversion and takes over Palermo's command. The Professor and Marseille deduce that Lisbon must still be alive and is interrogated by Sierra outside of the bank.
In the season finale, we see how the Professor enlists external help to free Lisbon after transferring to the Supreme Court. The show is concluded by showing how she rejoins the team with Sierra finding the professor's hideout.
Money Heist characters are designed as multi-dimensional as most of them are antagonists and antiheroes whose moralities are ever-changing. The relative number of female main characters in television generally shows on the rise. The show is also popular to give weightage to female characters, which is usually not observed in Spanish television.

Money Heist Season 5 plot
Money Heist's season 4 ended with a cliffhanger where we saw Sierra (Najwa Nirmi) pointing a gun at The Professor. It is speculated that the Professor might surrender to the Spanish police to perform one final heist that will change the show's entire dimension.
The final season of Money Heist would have several nail-biting sequences, and there are several fan theories on Reddit that Professor might die in the last season of Money Heist. One of the famous Reddit theories suggests that Professor's fate might be similar to his father's fate as there will be some sort of bloodshot within the bank.
Netflix's Money Heist season 5 will bring back Úrsula Coberó as Tokyo, Pedro Alonso as Berlin, Miguel Herrán as Rio, Esther Acebo as Stockholm, Enrique Arce as Arturo, Itziar Ituño as Lisbon, Darko Peric as Helsinki, Jaime Lorente as Denver, and Najwa Nimri as Inspector Sierra.