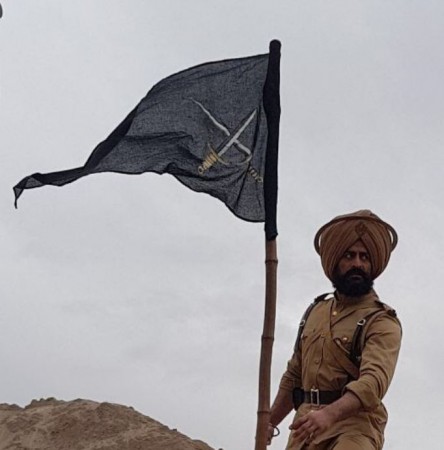 Mohit Raina's TV show 21 Sarfarosh Saragarhi 1897, which was launched on Monday, February 12, on new channel Discovery Jeet, brings the fearless stories of the freedom fighters of India.
The show is based on The Battle of Saragarhi, which was fought by 21 Sikhs of the 4th Battalion of the Sikh Regiment on September 12, 1897, against 10,000 Afghans. The Sikhs — led by Havildar Ishar Singh — fought to death in the battle. Sikh military personnel commemorates the battle as Saragarhi Day on September 12.
Starring Mohit as Havildar Ishar Singh, the show also brings Mukul Dev back on the small screen as the antagonist Gul Badshah. Mohit seems to be the perfect choice for the lead role and has given his heart and soul as a trained soldier. His effortless command over Punjabi dialect makes him connect with the audience.
21 Sarfarosh Saragarhi 1897, is one-of-its-kinds of shows that is a refreshing break from the stereotypical saas-bahu dramas on Indian television. It evokes patriotism among viewers.
Mohit's rumored girlfriend Mouni Roy, who attended the special screening of the show, had all good things to say about the former's new show.
"It was very good. It is one of its kind show on Indian television. These kinds of shows are rarely made in our TV industry. We usually get to see social drama, saas-bahu sagas, fantasy fiction, historical or mythological, but something like this which evokes so much of patriotism in you is what I personally like to watch. This I feel is Mohit's finest work after Mahadev. I really enjoyed it and the most important thing is that I couldn't make out the difference between the real locations and the VFX," the Times of India quoted her as saying.
Meanwhile, fans are going gaga on Twitter over Mohit's portrayal of Havildar Ishar Singh. Take a look at some of the Twitter reactions:
Maritza: You are blessed. First episode #21SarfaroshSaragarhi1897 superb
Sadhana हविलदार Ishar Singh: He has Rocked the role and it was just happiness to watch him again #21Sarfaroshsaragarhi1897
Kinjal Patel: @mohituraina Yesterday seen d 1st episode of #21SarfaroshSaragarhi1897 It was Awesome Mohit Last speech was so emotional dat brings tears
shrutika shirsat: @mohituraina sir ji u win my heart as ishar Singh .. what a style, attitude , what a personality...Superior acting Sir ji love ur every scene. #21SarfaroshSaragarhi1897
Andrew Dusteche: @DiscoveryJEET Just loving #21SarfaroshSaragarhi1897 ! The show connects to the people. Simply a visual treat :)