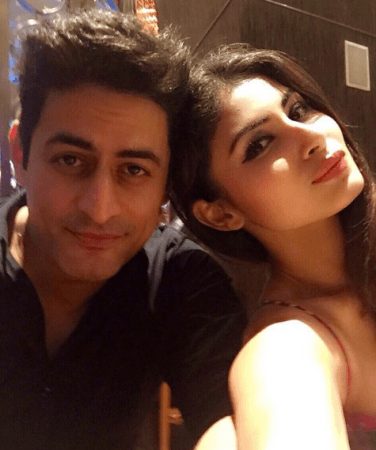 Mohit Raina and Mouni Roy have been rumoured to be in a relationship for the longest time now. Yet, the couple continues denying it, claiming they are "just good friends".
The actor, who is gearing up for his new show 21 Sarfarosh: Saragarhi 1897 — based on the Battle of Saragarhi — said since he and Mouni are close friends and often posts pictures of each other on social media, people assume them to be in a relationship.
After Akshay Kumar, Mohit Raina unveils first look of him as Havildar Ishar Singh in TV show [PHOTO]
"It is only the assumptions of people that we are dating. I have a lot of friends but not all are from the industry and you can say that the only close celeb friend I have is her. So whenever we are spotted together or we post pictures of each other, everyone assumes that there's something more but aisa kuch bhi nahin hai (there's nothing between us). Mouni was a co-star who became a very close friend and continues to be so," Mohit told Bombay Times.
Not just Bollywood, TV industry set to bring show based on Battle of Saragarhi; Mohit Raina to play lead
Talking about his new show 21 Sarfarosh: Saragarhi 1897, the poster of which was released recently, Mohit revealed he and his team have been working hard to get into the skin of the characters. They at times groom themselves to look like unkempt Armymen on the battlefield.
Given the way they have been toiling every day, Mohit feels he can't think about being in a relationship as of now.
"At the moment, I am dating 20 people — all Sardars (laughs). Trust me there is not a single woman in the team and we all have been toiling hard every day. We are so much into our characters that we sometimes do not take showers or cut nails to look like Armymen on the war field. You can't think about being in a relationship when you are living like this," he said.
Mohit plays the role of Havildar Ishar Singh in 21 Sarfarosh: Saragarhi 1897, which will be aired on Discovery JEET.
The Battle of Saragarhi was fought by 21 Sikhs of the 4th Battalion of the Sikh Regiment on September 12, 1897, against 10,000 Afghans. The Sikhs — led by Havildar Ishar Singh — fought to the death in the battle. Sikh military personnel commemorate the battle as Saragarhi Day on September 12.
Besides this show, Bollywood is also gearing up for a couple of movies based on the historic battle. Akshay Kumar's look in Kesari was unveiled recently. The actor dons the traditional Sikh attire.
Ajay Devgn and Randeep Hooda are also set to narrate the story of Battle of Saragarhi through two different movies.