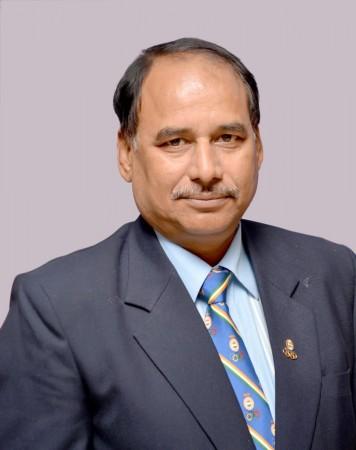 Mohd Mushtaque Ahmad was elected the president of Hockey India following the eighth Hockey India Congress on Monday.
Ahmad, who formerly held the secretary-general's post, will succeed Rajinder Singh after being elected unopposed, according to a Hockey India statement.
While Gyanendro Ningombam of Manipur will take over as the senior vice president, Asima Ali of Jammu and Kashmir and Bhola Nath Singh of Jharkhand will be the new vice presidents.
Jammu and Kashmir's Rajinder Singh has been elected the secretary-general and Tapan Kumar Das of Assam was re-elected the Treasurer.
Former Indian women's team captain Asunta Lakra of Jharkhand will be the new joint secretary along with Firoz Ansari of Chhattisgarh.
Meanwhile, Arti Singh of Rajasthan, M Renuka Lakshmi of Tamil Nadu and SVS Subramanya Gupta, currently heading Hockey Karnataka, have been elected unopposed as executive members.
RP Singh and Joydeep Kaur were re-appointed as athlete representatives after their nomination was ratified at the Congress.