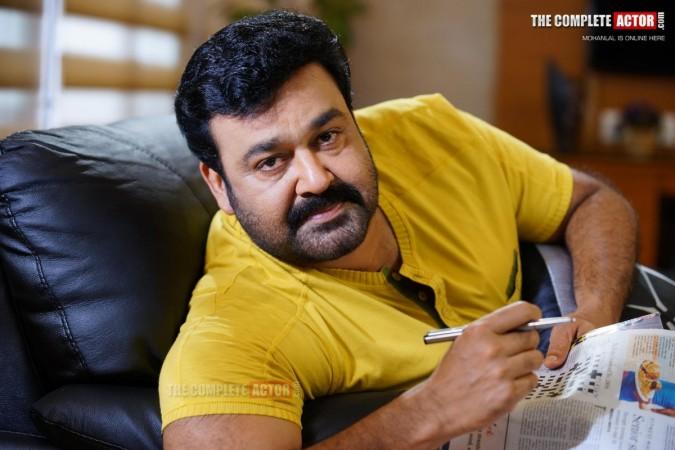 Mollywood superstar Mohanlal has offered his apologies to a news reporter with whom he engaged in a verbal war on Saturday, September 15. In a recent Facebook post, the Superstar asked the reporter to take the words lightly and requested him to forget about the incident.
The controversial incident happened on Saturday when Mohanlal was at Wellington Island for flood relief activities headed by ViswaSanthi Foundation, an NGO named after Mohanlal's parents. It was at this time that a reporter from a leading Malayalam daily asked Mohanlal about his stand on the Kerala nun sexual abuse.
Hearing the question, an irritated Mohanlal lashed out at the reporter and asked him why unnecessary questions are being shot on him.
"Aren't you ashamed to ask such unnecessary questions to me? There are various important things which are going on here. What is the relationship between these activities and nun abuse? You can ask other things related to flood relief activities. You should understand that a grave disaster has happened in Kerala. When I am saying something, you are asking the nun issue," Mohanlal told the reporter on Saturday.
However, on Sunday, Mohanlal issued a statement via Facebook and apologized for the action.
"Even after one night, the incident remains in my heart, and that is why I have decided to write this. If my words have hurt the reporter, I hereby convey my apologies. You should leave the matter by thinking that the words were delivered from the mouth of an elder brother. My words were not intended to hurt anybody or any particular organization. It is my responsibility to answer your questions," wrote Mohanlal on Facebook.
In the acting front, Mohanlal is now busy with the filming of a new Tamil movie which is directed by KV Anand. Suriya is also playing another crucial role in this movie. The Superstar is also simultaneously shooting for a Mollywood flick named 'Lucifer'.
The film marks the directorial debut of actor Prithviraj Sukumaran. Mohanlal is playing the role of a cunning politician in this film, and the leaked photos from the sets have already gone viral on social media platforms.