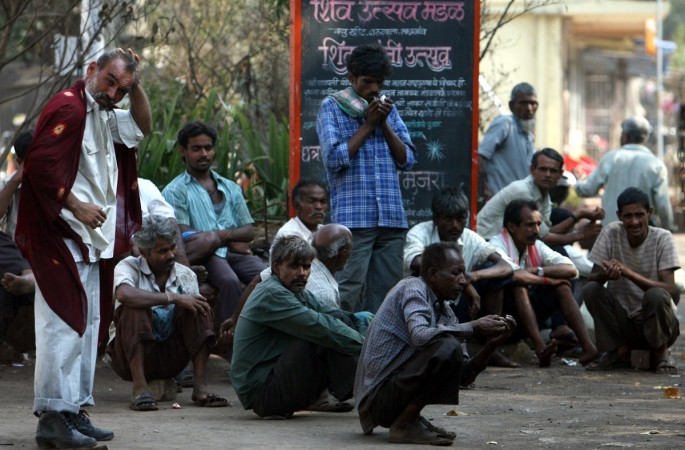 The last two calendar years — 2015 and 2016 — have been indeed bad for the Narendra Modi government, notwithstanding attempts to deny a firm trend towards jobless growth. Fresh jobs created in eight core sectors stood at 1.55 lakh in 2015 and rose modestly to 2.31 lakh next year, a far cry from the electoral promise of two million fresh jobs every year that Modi made during his speeches in the run-up to the elections in 2014 that unseated the Congress-led UPA after 10 years.
Modi had juxtaposed 1.5 million jobs created by the UPA in 10 years against the promise of 10 million jobs in five years if voted to power. Going by that logic, his government should have created at least 5 million jobs by now.
An already bad condition was made worse when Modi ushered in demonetisation last November. Data released by the Labour ministry revealed that during the quarter ended December 2016, 1.52 lakh casual workers lost jobs, precipitating matters. It may not have dented the popularity of the BJP as is evident from its electoral victories since then and till March, culminating in a record mandate in Uttar Pradesh, but that has more to do with a weak Opposition.
The much-acclaimed IT/ITeS sector, estimated to be around $150 billion in annual revenues and a phenomenal job-creator till recently, is staring at massive layoffs. So much so that the on the eve of its three-year completion, the government sought to play down the crisis gripping the sector, with a statement to convey the message of "all is well."
"Some of the reports to the contrary in the media space are highly exaggerated and unfounded. It is asserted that the employment potential and prospects in the IT and related sectors are robust and promising," the Ministry of Electronics and IT said on Tuesday.
To prove its claim, the Modi government cited IT software services industry body Nasscom's figures on job creation in the sector that employs approximately 3.9 million people.
"In FY 2017, the industry added 1,70,000 new jobs. IT industry added 600,000 in last three years," the statement read.
However, going by the government's own data, overall job creation plunged to a seven-year-low in 2015, something that should have woken up Modi and his ministers. For, if the country cannot absorb its lakhs of young, educated graduates coming out of colleges every year, a demand-supply mismatch can trigger chaos, if not civil unrest.
"If there are enough jobs in the country, there will be content, refinement and perfection. An opposite scenario can spell disaster. The restlessness and frustration of the youth manifest in unrest and upheaval. Let us not allow such a situation to appear on our horizon. We must turn our evolving demographic configuration into strength. For that, adequate job creation is a priority. The job creation figures of 1.35 lakh in 2015, which is the lowest in seven years, are not encouraging," President Pranab Mukherjee had said at an event last November.
Delusion and denial may not work, because the people will soon start asking questions on promises made to them; they won't take comfort in economic growth that is just not creating jobs. Rising foreign exchange reserves, record FDI equity inflows and stock market indices hitting lifetime highs won't impress, because when you are jobless, these things just don't matter.