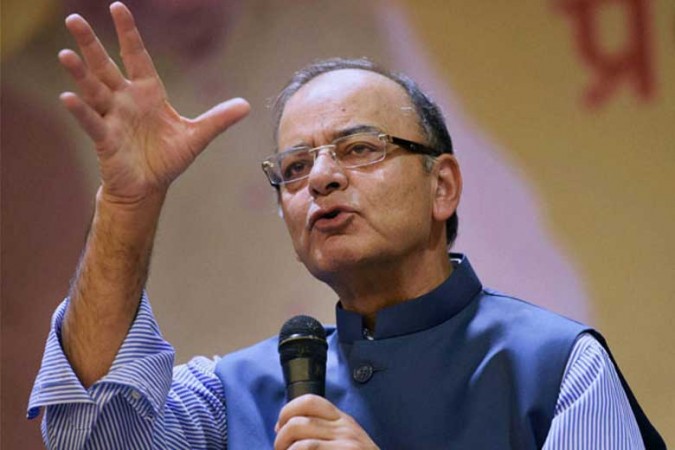 A day after Opposition parties said they would observe November 8 as "Black Day" throughout India, Finance minister Arun Jaitley on Wednesday announced that the Central government would celebrate the same day as Anti-Black Money Day.
Opposition to observe 1st anniversary of Modi's demonetisation as 'Black Day'
Prime Minister Narendra Modi's demonetisation move will complete a year on November 8, 2017.
What did Jaitley say
Jaitley made the statement in order to defend the demonetisation initiative, which has been highly criticised by the opposition parties.
"It was on this day last year that Prime Minister Narendra Modi announced the notes ban move that scrapped Rs 500 and Rs 1,000 notes overnight. Demonetisation was a big step," Jaitley said.
Thus it is that while the Opposition parties have decided to observe November 8 by naming the protest according to their regional languages, all top BJP leaders and state chiefs will organise events according to the theme of Anti Black Money Day.
It may be noted that Jaitley, while defending the note ban earlier, had said it was an anti-black money drive and that the ministers in the Modi government would travel across the country to highlight measures taken to curb corruption.
Politics over policy
Leader of Opposition in the Rajya Sabha Ghulam Nabi Azad, during a press conference on Tuesday, described demonetisation as "ill-conceived", a "hasty" decision and the "scam of the century."
Jaitley retorted that the Opposition parties have not understood the concept of the demonetisation.
"I think the Congress has not understood the concept of demonetisation. The ownership of cash is not known; it is an anonymous owner. So when cash gets deposited in banks, what was being laundered earlier, now gets into the law books. So for entry into the lawful system, you are liable to pay tax. Those who had never paid tax in their life, were happy with the laundering system," Jaitley told the media.