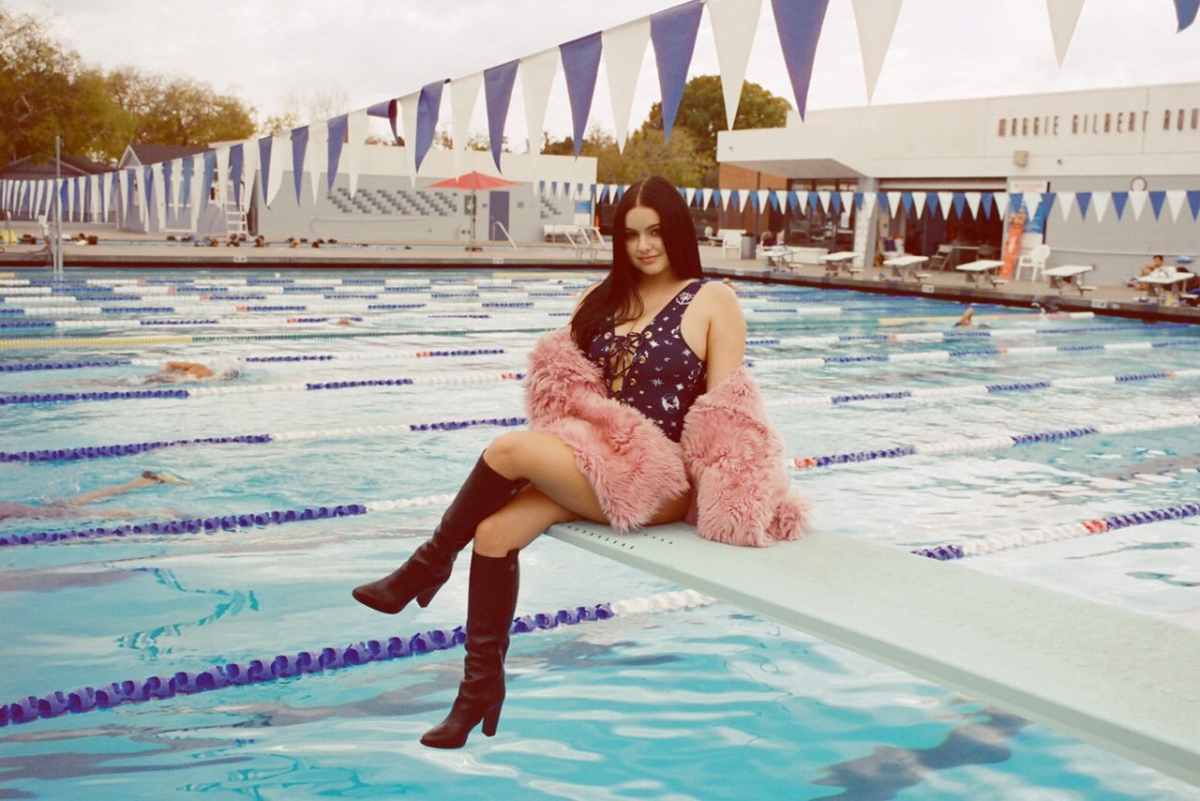 The Modern Family actress never shied away from flaunting her curves. Recently, actress Ariel Winter took to Instagram to show her shapely bottom.
Also read: Emily Ratajkowski in a skimpy two-piece bikini will have you hot under the collar [PICTURES]
The 19-year-old actor shared a short throwback clip which gives her followers a glimpse of her peachy bottom. The Instagram post sent her fans into frenzy; she captioned it: "#tbt to summer and long hair"
She is seen wearing a body-hugging golden one-piece swimsuit in the video while striking several sexy poses as her black long wavy locks flow down her back and complement her curvy figure.
The video has received more than 776k views and several comments.
Earlier, the actress had drawn flak for posting really saucy snaps on her Instagram account. But not many would know that Ariel had struggled with her body image in the past.
During her recent appearance on the talk show The View, the young actress explained, "I struggled for many years with my own confidence with myself.
"It was a really long journey to find that confidence, and I think it's really important because there are tons of young girls, young boys, people that are older than me, that don't really have a lot of people to look up to that are outspoken about things like that."
She continued: "And I thought, you know, I went through so much at a young age, I was criticized for everything -- the way I looked, the way I dressed, what I said. And I thought for a while that if I changed the way I was that people would accept me. I tried, and they still didn't."