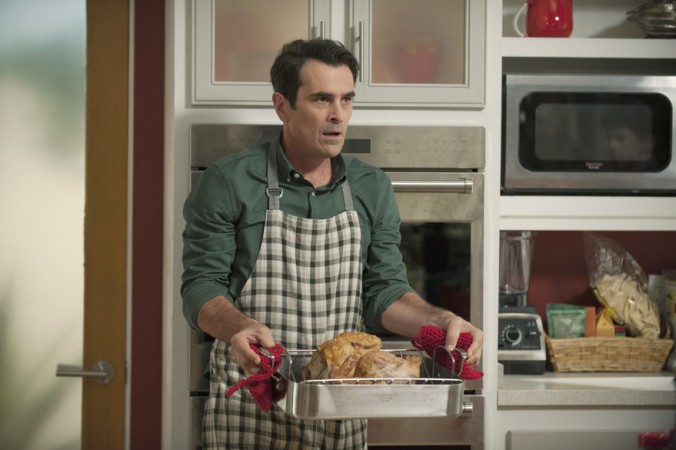 Modern Family actor Ty Burell might retire from acting after the series ends. The 50-year-old actor is widely known for her portrayal of Phil Dunphy in the ABC sitcom.
Also read: World's highest-paid TV actress 2017: Sofia Vergara grabs the crown again; Priyanka Chopra 8th
In the new issue of Haute Living Los Angeles, the actor has discussed his future plan after Modern Family concludes. The family sitcom first premiered on ABC in September.
During the interaction with the magazine, Burell has brought up the idea of him working behind the scenes in Hollywood.
"Honestly, I've been taking my lumps as a producer and really enjoying learning how to do that. I think I'm not really willing to travel very much anymore, or miss too many dinners away from my kids," said Burrell.
"[So] there's a possibility that I may step away from performing altogether when the show is over."
Modern Family was renewed for two more seasons in May 2017 and currently in its ninth season.
Speaking of the show's ending, Burell said, "We'll feel very proud of ourselves that we've made it through ten seasons but, at the same time, it's going to be very sad."
"It will be a hard thing to say goodbye to the daily rhythm of seeing everyone's faces, and just how fun and loving it's been."
Modern Family airs on Wednesdays at 9 pm ET on ABC. And, it has been recently revealed that the Coldplay frontman Chris Martin will be seen in a beefy role in an upcoming episode of the series named 'Brushes With Celebrity.'
The singer will play himself in the ninth episode of the current season (Season 9) which will be aired on November 29. Besides him, a lot of other celebrities will appear as cameos.
Modern Family features a stellar cast including Sofia Vergara, Julie Bowen, Sarah Hyland and Ariel Winter.