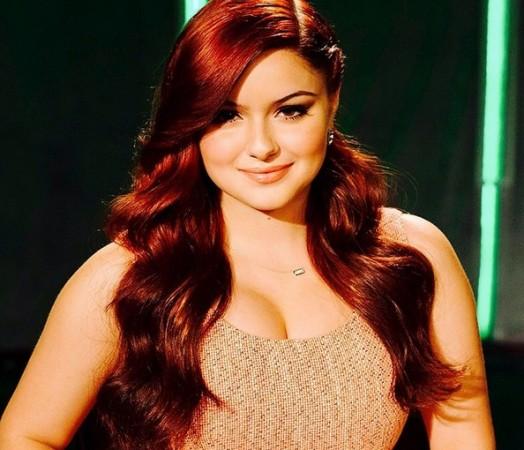 Modern Family's Ariel Winter plays the role of a nerd in the hit ABC sitcom, but the 19-year-old actress surely knows how to steal the show on social media.
Also read: Modern Family's Ariel Winter in a one-piece swim suit is a sight to behold! [VIDEO]
The actress took to Instagram to share this hottest picture of her. And this is nothing new. The actress is quite popular for sharing some real saucy pictures with her fans.
In her latest Instagram post, Ariel is seen donning an all-black outfit showing her enviable figure. She completes her look in a pair of thigh-high boots with a black sheer see-through top. She is also seen holding a fine cigar in her hand. The caption reads, "When in Beijing at a cigar bar."
Ariel's picture racked up more than 203k likes and thousands of comments from her followers.
The Modern Family actress' other photos are equally eye-catching and she recently posted one in which she is seen wearing puffy fur coat and skin tight top. She was standing in front of a brick wall that had the word "Bud" spray painted on it in large bold fonts. Ariel completed her look with a pair of high-waisted shorts and a pair of thigh-high black boots.
The brunette beauty has never shied away from showing off her skin. Previously, she had drawn a lot of flak for such posts. However, not many know that she had to struggle with body confidence in the past.