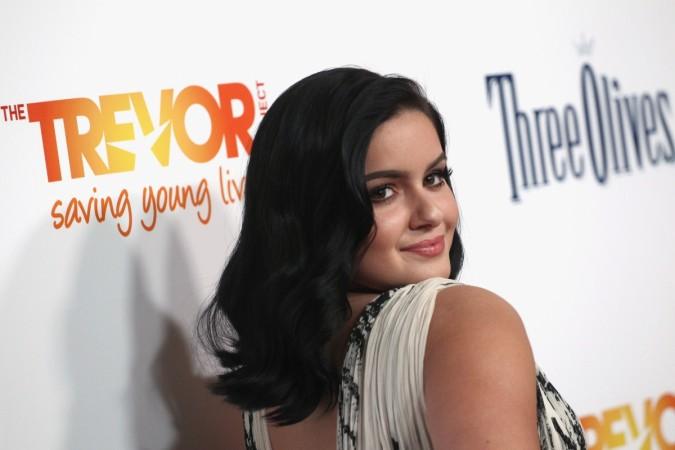 Modern Family star Ariel Winter is very confident about her body and uses every opportunity to flaunt her voluptuous figure. The 20-year-old actress showed off her flawless body during her Composure magazine shoot.
In the cover image, Winter displayed ample assets in a skin fit bodysuit. She captioned the image on Instagram: "So grateful to be on the cover of @composuremag!!!!"
In the accompanying interview, Winter admitted that she feels the current generation is open to topics like body image and depression. She said: I'm very proud to be part of a generation that doesn't shy away from formerly 'taboo' topics such as depression and bullying."
"The dangers of bullying and depression are nothing new, but with the emergence of social media, everything has gotten exacerbated. I feel that bullying and depression go hand in hand. I've experienced first-hand the toll bullying can take on anyone, no matter what age, so I don' t tolerate it," she added.
"I suffered from depression before I was even on social media. I have been chronically depressed since childhood. Unfortunately, I've had a lot of exposure to it. Depression is a dark hole to go at alone, and for a long time depression was seen as a disease or meant someone was broken. In reality, most of the population has or will suffer from some form of mental illness in their lifetime. Mental illness doesn't need to be hidden or glorified. It should be normalized to where people feel comfortable sharing with their families and friends, and know they're not alone," Winter said.
Previously, Winter had opened up to Us Weekly Magazine about being called 'fat' and a 'hooker' at age 13. Recalling her debut on the ABC hit comedy as a skinny 11-year-old in 2009, she said, "I was completely flat and would get ridiculed for that. I started trying to dress for my body and was called a slut or a fat hooker. It got even worse as I was turning 13, 14, 15. It really took so much of my self- esteem."
Mr Peabody & Sherman actress, who underwent a breast reduction surgery to reduce her size-32F chest in 2015, revealed how she stayed positive. She added: "I would say to myself, 'Do you really feel this way about yourself?' And the answer was always no."