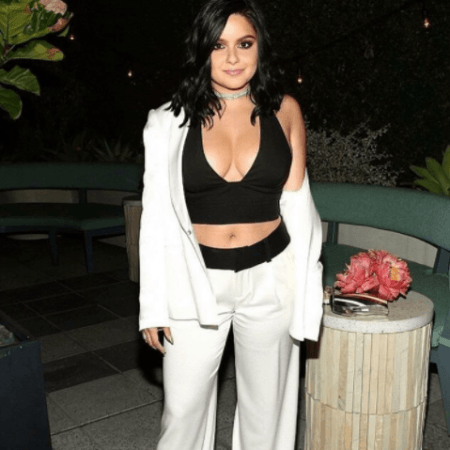 Looks like Ariel Winter's quite public feud with mama Crystal Workman is going to be an issue for a while.
The Modern Family star recently appeared at the Emmy's looking gorgeous as ever, but her mother couldn't hold back comments on her fashion choices, claiming they lacked "class".
Also read: Ariel Winter refuses to cover up; says 'your body is yours'
Ariel's feud with her mother started in 2014, when she took the older woman to court for physical abuse. Crystal had repeatedly denied the allegations.
Following that was an emancipation that made Winter's sister Shanelle Workman her legal guardian.
Post Crystal's first jab at Ariel, the latter had responded with a Mother's Day post on Instagram, dedicated to sister Shanelle.
And she made it a point to credit her for being the only mother figure in her life, too!
That didn't stop "mommy dearest" from making jibes at her racy Instagram photos or sense of style.
Even though financial problems from legal proceedings forced her to sell the home Ariel grew up in, Workman said in an interview with the Inside Edition that when actors have a lot of money, they don't need their parents.
Apparently, what sparked off these comments were just Ariel's Instagram posts. Crystal claimed the skimpily-clad photos just made her cry because Ariel is clearly seeking attention.She said: "I just want to see her have respect for herself and have some class."
Little wonder, then, that the 19-year-old fired back a rant on her Instagram. Known for sending out body-positivity messages, and also having claimed to have always suffered from major body-image issues, Ariel took to social media to explain how she doesn't want to be photographed by the paparazzi. This is what she said:
Workman has also mentioned how both her daughters are aware of her financial conditions, and yet wouldn't even speak to her. She told Inside Edition how she wishes to resolve these issues as "every girl needs her mom and every mom needs her daughter."
Meanwhile, Ariel has been fighting off trolls on social media who keep criticising her sense of style. All we gotta say is, you do you, girl!