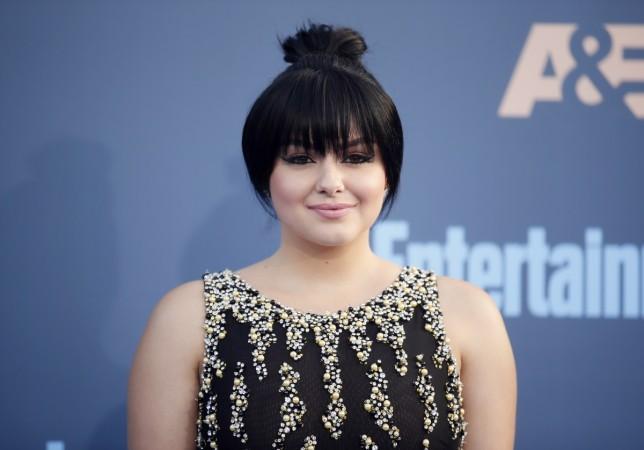 It wouldn't be wrong to say that Ariel Winter had a rough week, considering she landed into multiple controversies for flashing more skin than what's deemed appropriate for a girl of her age.
The 19-year-old Modern Family actress, who plays nerdy Alex, is opposite to her reel-life character who is always covered up. This might be why her fans take offence whenever Winter bares her breasts and butt for social media photographs and red carpet appearances.
Also read: Carmen Electra's hairy legs did not prevent her from being a Baywatch babe
But Winter is not letting the haters dampen her spirits. On Friday night, just a day after she received criticism for baring her cleavage during a promo event for Modern Family, the actress took to Snapchat to post a series of photographs of her lying in bed topless with a Care Bear. Winter has covered up her breasts with a white sheet and she seemed to be in good spirits.
Last year, she opened up about people targeting her, saying she has been called trashy and a slut as soon as she started developing.
"Right after I started developing, I automatically started getting all this hate. I developed these boobs and a butt, and everything changed," the actress told Stylish. "And as I got older, it only seemed to get worse."
"I read a lot of the stories young women will send me about their body positivity and their body journeys, and that really helps me," she said. "There are a lot of young women who are going through the same thing that I went through, and I think it's important that we all empower each other. It makes it easier."