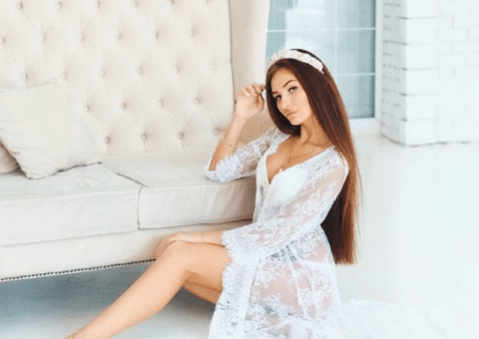 A Russian model, in an attempt to escape a rape attempt in Dubai, has jumped off the sixth floor of a building in the Emirate city. She was left with several crushed vertebrae, followed by escort allegations and an arrest order. The model's mother Inge revealed that the incident took place on March 3.
The UK media reported that the 22-year-old Ekaterina Stetsyuk jumped off the building to escape an American businessman who was trying to rape her. Irina Grossman, a friend of Stetsyuk from Irkutsk, said that she "survived by a miracle" but is in no condition to walk or move. She awaits surgery.
"To save her life and dignity, she jumped from the sixth floor. Her spine is broken, several vertebrae were crushed. She cannot walk or move by herself, but doctors are giving a good prognosis because her spinal chord is intact," the friend said, The Sun reported.
According to Russian channel NTV, Ekaterina was followed by a rich "foreigner" who "refused to be with him". The channel reported that "He got angry and attacked Ekaterina, trying to kill her."
But her claims were counter-attacked by the alleged attacker. He accused that she was trying to harm him and he was defending himself, and she was an escort. He made these allegations after he was detained at the airport trying to flee Dubai. He faces 15 years in jail if he's convicted.
These allegations led to her detention as well. Stetsyuk, who is "in custody" in her hospital bed, released a video to reassure her family and friends that she was doing better. "I am doing well, do not worry about me. People from the (Russian) consulate visited. My surgery was postponed. We'll see how it goes. All will be fine, do not worry. (Friend's name) has come to see me, all ok. All is fine mummy, I love you. Kisses. I have got everything," she said.
Speaking of the incident, Gocha Buachidze, the Russian Counsel in Dubai, said, "We are thoroughly studying the situation around Russian citizen Ekaterina Stetsyuk and we are providing all necessary support to her. The investigation is in progress. The Consulate cannot give any more details of the accident due to the request of the citizen herself."