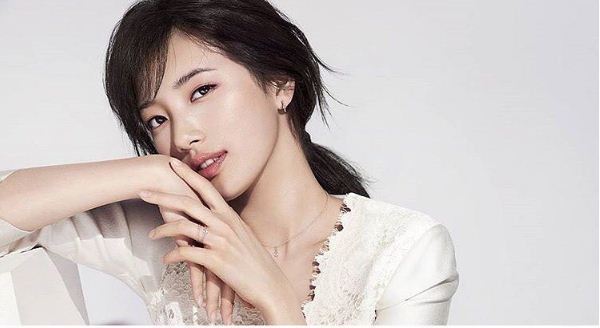 In just a few hours, the winners of the one of the biggest K-pop music award show, Mnet Asian Music Awards (MAMA) 2016, will be revealed live at the Hong Kong's AsiaWorld-Expo. The Mnet Asian Music Awards will take place live on December 2 in Hong Kong.
The music award show will kick start at 6 pm KST with celebrities gracing the red carpet with their presence, followed by the main award ceremony that will begin at 8 pm KST. MAMA 2016 will be broadcast on Mnet, OnStyle, O'live and XTM in Korea, while in the international market the award will be aired on Mnet America, Mnet Japan, Mnet Smart, tvN Asia, MYX, KKTV and 8TV.
According to the official website, the Mnet Asian Music Awards will be streamed live online at mama.mwave.me. The website has also listed a few platforms where the event can be watched live. USA- Kcon.tv, Japan - Yahoo Gyao, Hong Kong - VIU, Taiwan – KKTV, Malaysia - TontonIndonesia Vidio and France – dramapassion.
Check out the live updates of the event here.
Check out the photos of the celebrities who will perform on Friday night.
The Mnet Asian Music Awards is one of the biggest K-pop award shows that happens annually. Several big names in the K-pop industry are expected to attend and perform at the award show. Celebrities including American rapper Wiz Khalifa, EXO's Baekhyun, miss A's Suzy Bae, GOT7, MONSTA X, BewhY, Taemin, Taeyeon, EXO, BTS, SEVENTEEN, GFRIEND, TWICE, I.O.I and NCT DREAM are expected to perform.
Celebrities like Lee Byung Hun, Cha Seung Won, Ha Ji Won, Han Hyo Joo, Jang Hyuk, Han Ji Min, Park Ki Woong, and Park Min Young are expected to attend the award show as the presenters.
Check out the complete list of nominations below:
Best New Male Artist
NCT 127
SF9
ASTRO
KNK
PENTAGON
Best New Female Artist
BLACKPINK
gugudan
Bolbbalgan4
I.O.I
WJSN
Best Male Group
EXO
iKON
BTS
Block B
SHINee
INFINITE
Best Female Group
TWICE
Red Velvet
MAMAMOO
GFRIEND
Wonder Girls
Best Male Artist
PARK HYO SHIN
PSY
Lim Chang Jung
ZICO
CRUSH
Best Female Artist
Baek A Yeon
Ailee
LEE HI
Jeong Eun Ji
TAEYEON
Best Dance Performance Solo
Free SomebodyLUNA
Find MeJun Hyo Seong
Press Your NumberTAEMIN
I Just Wanna DanceTIFFANY
How's this?HyunA
Best Dance Performance Male Group
MonsterEXO
Hard CarryGOT7
All inMONSTA X
Blood Sweat & TearsBTS
FantasyVIXX
Pretty USEVENTEEN
Best Dance Performance Female Group
Good LuckAOA
CHEER UPTWICE
Russian RouletteRed Velvet
I Like ThatSISTAR
RoughGFRIEND
Best Vocal Performance Male Solo
D (half moon)DEAN
Good For YouEric Nam
The Love That I CommittedLim Chang Jung
Fallen in Love (Only with You)JANG BEOM JUNE
Don't ForgetCRUSH
Best Vocal Performance Female Solo
So-SoBaek A Yeon
Across The UniverseYerin Baek
If YouAilee
Hopefully skyJeong Eun Ji
RainTAEYEON
Best Vocal Performance Group
Beside meDAVICHI
You're the bestMAMAMOO
RibbonBEAST
Remember thatBTOB
I Don't Love YouUrban Zakapa
Best Band Performance
What The Spring??10cm
YOU'RE SO FINECNBLUE
Letting GoDAY6
Take Me NowFTISLAND
PulseGuckkasten
Best Rap Performance
Lonely NightGARY
1llusionDOK2
Sour GrapesSan E, Mad Clown
puzzleCjamm, BewhY
I Am You, You Are meZICO
Best Collaboration
HIT MEMOBB (MINO & BOBBY)
Inferiority ComplexPark Kyung, Eunha
No Matter WhatBoA, Beenzino
DreamSuzy, BAEKHYUN
Spring LoveEric Nam, WENDY
Best Music Video
WHISTLEBLACKPINK
bonnie & clydeDEAN
Carnival (The Last Day)GAIN
Blood Sweat & TearsBTS
Why So LonelyWonder Girls
Best OST
Moonlight Drawn by Clouds (Moonlight Drawn by Clouds)Gummy
This Love (Descendants of the Sun)DAVICHI
Like a Dream (Another Miss Oh)Ben
Don't Worry (Reply 1988)Lee Juck
Reminiscence (Signal)JANG BEOM JUNE