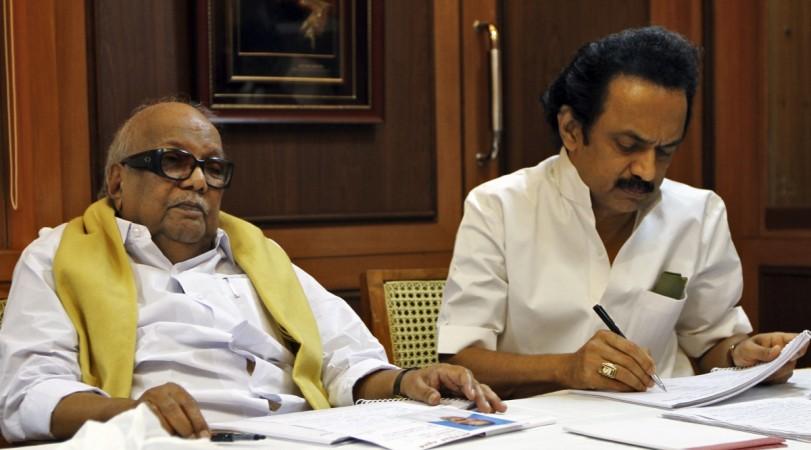 MK Stalin was named as the president of Dravida Munnetra Kazhagam (DMK) at the party's general council meeting in Chennai on Tuesday. The 65-year-old was the working president of the party since his father M Karunanidhi's death on August 7.
After Karunanidhi's death, the party had announced an election for the role of the party president. However, Stalin was the only one who filed for a nomination at the party headquarters and won without any opposition.
Stalin was groomed by his father from a very young age to take over as the DMK chief. It's a position that Karunanidhi held for more than 50 years.
Before becoming the official leader of the party, Stalin was the treasurer of DMK. This position is now held by DMK's Principal Secretary Durai Murugan.
According to NDTV, the DMK headquarters was decorated with black and red party flags and with drumbeats were heard in the vicinity.
The celebrations took place amid threats by Alagiri, Karunanidhi's first son who is laying claim to the position of the party president. Alagiri was expelled from the party in 2014.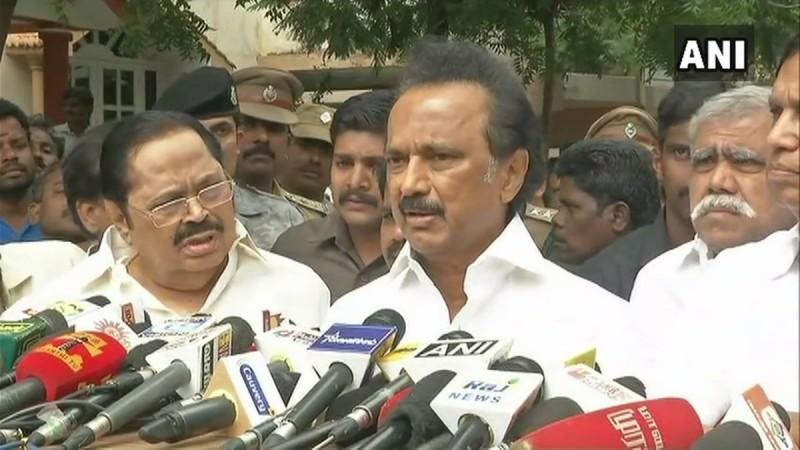 However, Stalin's supporters hail him as the 'Prince-in-waiting' and were stubborn about the fact there will be no way that Alagiri would be allowed back in the party, according to NDTV.
Stalin has never been a stranger to administration and politics. He began campaigning for his father at the age of 14 and was arrested in 1977 during Emergency. In 1989, he won a seat in the Assembly elections but lost the polls two years later.
He went on to become the Mayor of Chennai in 1996 and was later made the Deputy Chief Minister during Karunanidhi's rule as the Chief Minister. This was when it became clear that Karunanidhi was grooming his second son for an administrative role and possibly be his successor.
Stalin has many challenges ahead of him as the party president. Some of them are the by-polls in Tamil Nadu's Tiruparangundram in Madurai (Alagiri's place of headquarters) and in Tiruvarur (his father's constituency).
Other challenges include maintaining peace in the party while handling a volcanic relationship with his older brother.