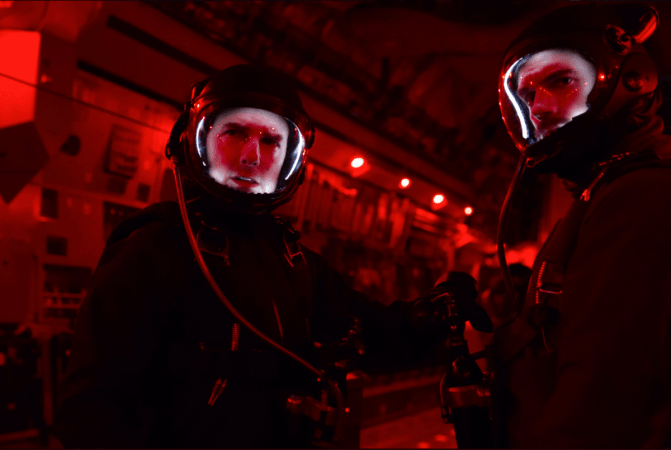 Prepare to find yourself on the edge of the seat as Tom Cruise's Ethan Hunt invades the theatres near you. The Top Gun 2 star returns to the big screen with the Mission: Impossible – Fallout, the sixth movie of the franchise. The India release date has been confirmed.
The Cruise starrer not only watches him return, a slew of other actors reprise their role for Mission: Impossible 6. These stars include Ving Rhames, Simon Pegg, Michelle Monaghan, Alec Baldwin, Rebecca Ferguson and Sean Harris.
However, the Christopher McQuarrie directorial has a new hire in form of the Superman actor Henry Cavill. He plays August Walker in the movie.
BookMyShow confirms that the action-packed star-studded movie is scheduled to release on the same day as the US premiere. Mission: Impossible – Fallout releases on July 27 in India and the US.
While we'll have to wait until the end of the month to watch the jaw dropping stunts and fans response, the critics have already given their verdict. Mission: Impossible – Fallout has earned a stunning score of 94 percent on Rotten Tomatoes.
Almost all reviews have been positive. Forbes' Scott Mendelson deemed the movie as the "movie of the summer." He wrote, "Christopher McQuarrie's Mission: Impossible Fallout is as relentless and intense an action movie as you've seen since Mad Max: Fury Road. The action sequences, character confrontations and plot turns pile on-top of each other from beginning to end, with barely moment to breathe in between."
Chris Nashawaty of Entertainment Weekly found MI6 insanely great. "Fallout is a unique exception that defies our seen-it-all cynicism. It's the kind of pure, straight-no-chaser pop fun that not only keeps taking your breath away over and over again, it restores your occasionally shaky faith in summer blockbusters," he reviews.
However Nicholas Barber of BBC did not give it an amazing review. He wrote, "Can you enjoy his knockabout adventures? Definitely. But can you care about them? Impossible."